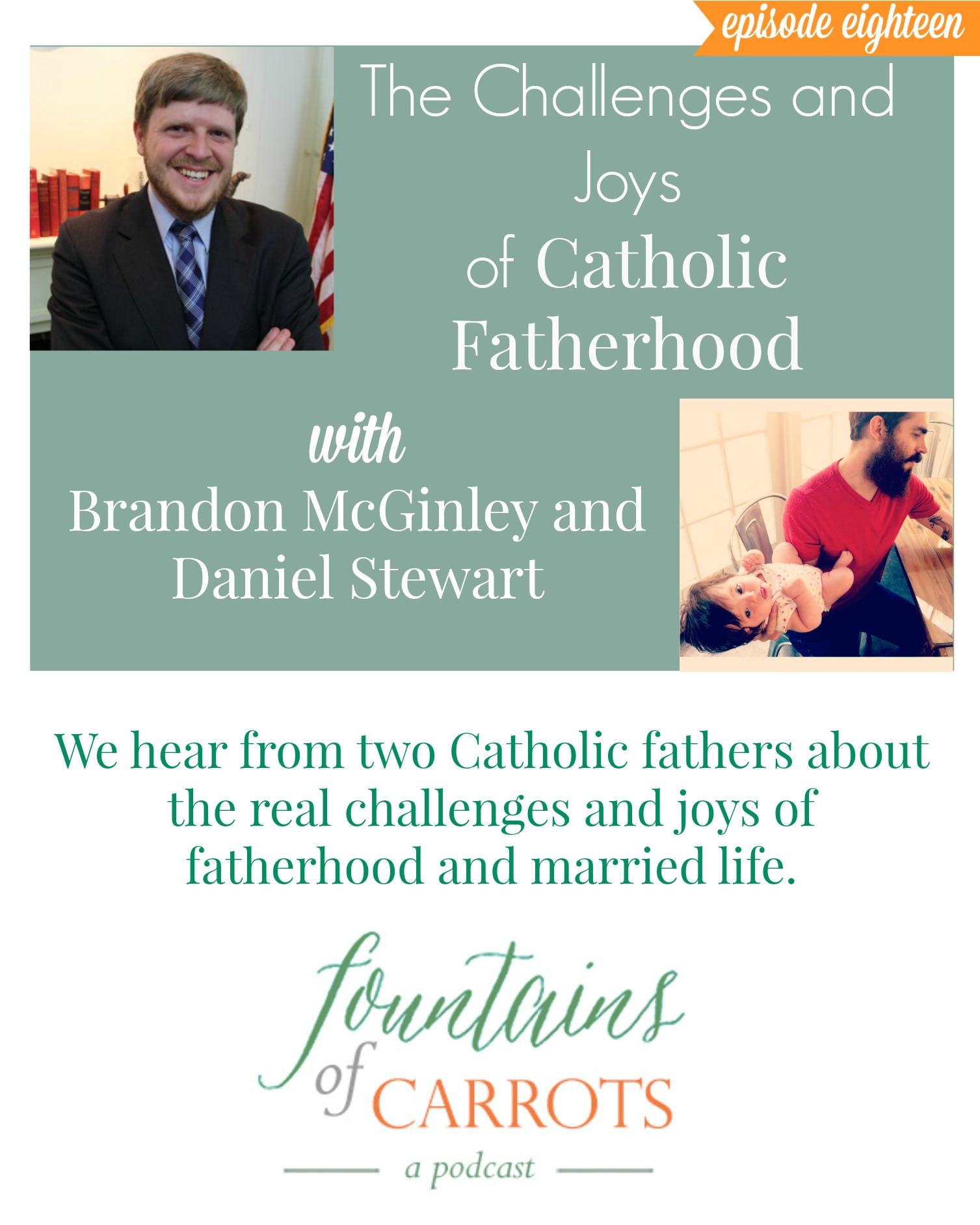 Podcast: Play in new window | Download
We do a lot of talking about Catholic motherhood, but here's an episode about Catholic fatherhood! We got to chat with Brandon McGinley, editor of the new book The Joys and Challenges of Family Life: Catholic Husbands and Fathers Speak Out and Haley's husband, Daniel Stewart who contributed a chapter to the book.
We talk about everything from the difficulty men have finding community to being a spiritual leader in the home and NFP, so we cover a lot of ground!
You can pre-order Brandon's book and it will be released April 18th!
Things we talked about today:
To connect with Brandon:
To connect with Daniel:
You can listen to us on iTunes, and we'd love a quick rating or review. If you have an android device we're also on Stitcher. And as always, you can find all links, show notes, upcoming guests, and listen to all episodes at Fountains of Carrots.com.