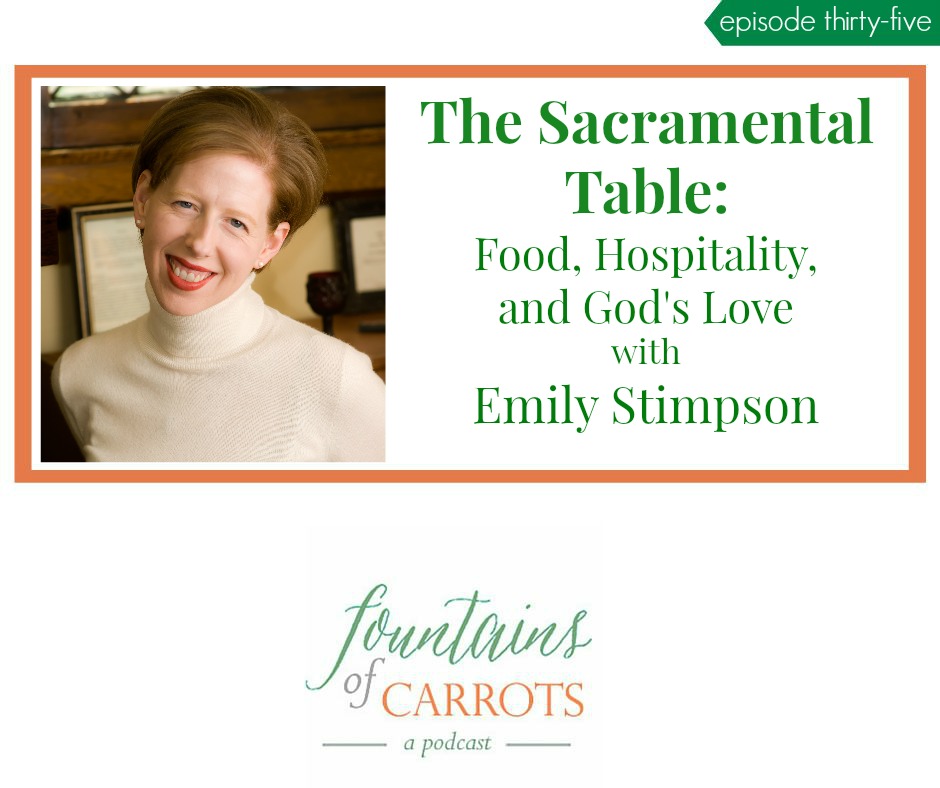 Podcast: Play in new window | Download
Today we're happy to have Emily Stimpson on the show. Emily is a renowned Catholic writer, speaker, and author who has recently begun sharing her wonderful recipes, hospitality tips, and home decor ideas on her new blog, The Catholic Table. We thought she'd be the perfect guest to discuss the importance of food as a sign and symbol of God's love and it's inherent connection to the Eucharist.
We also have a great time talking about hospitality; why it matters and why we should make it a priority in supporting the community around us. Emily talks about her 100 year old home and how she's discovered her own style and why bringing beauty to your home is a spiritual practice.
We have a lovely conversation that's perfect for this time of year when we think of hosting, cooking, and taking time to treasure our loved ones, we hope you enjoy it!
Links to Emily's posts we talked about today:
Sometimes You Just Need To Eat Cheesecake…And Other Important Truths About Food
Good To Eat: How I Said "Goodbye" to Anorexia and "Hello" to Cheese
A Window to God: Five (Affordable) Ways to Bring Beauty Into Your Catholic Home
Let's Get Personal: Making Your Catholic Home "Your" Catholic Home
Where to find Emily:
Emily's books:
These Beautiful Bones: An Everyday Theology of the Body
The American Catholic Almanac: A Daily Reader of Patriots, Saints, Rogues, and Ordinary People Who Changed the United States
The Catholic Girl's Survival Guide for the Single Years: The Nuts and Bolts of Staying Sane and Happy While Waiting for Mr. Right
The Fulfillment of All Desire Study Guide
Come hang out with us!
You can listen to us on iTunes, and we'd love a quick rating or review. If you have an android device we're also on Stitcher. And as always, you can find all links, show notes, upcoming guests, and listen to all episodes at Fountains of Carrots.com.