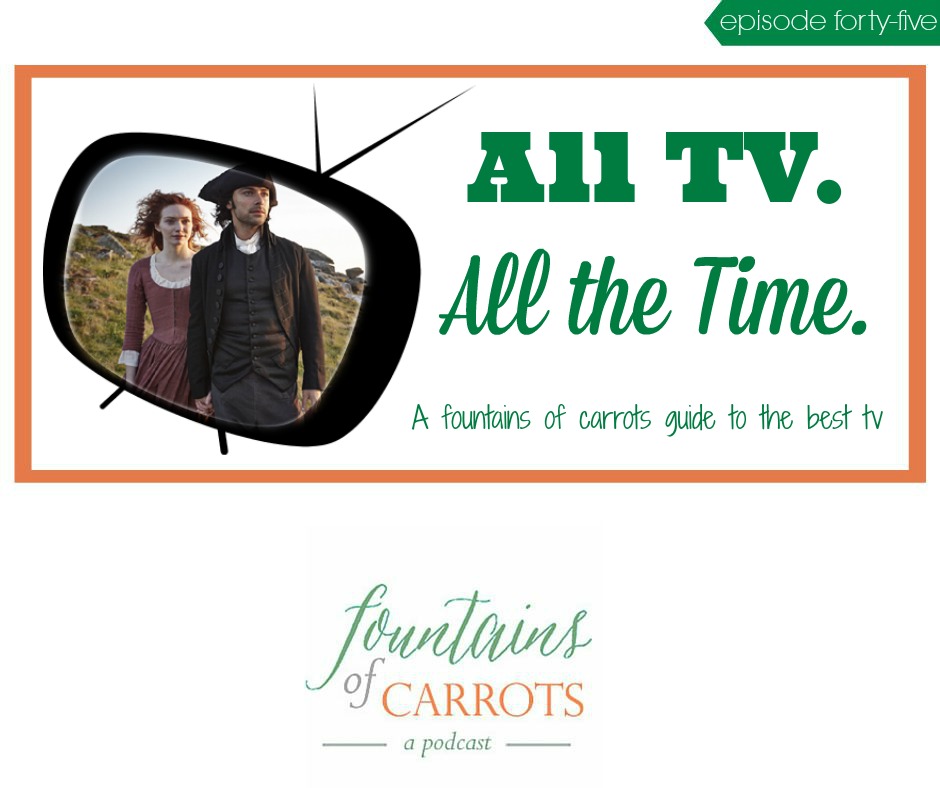 Podcast: Play in new window | Download
Today we're back talking tv! After our first tv episode proved to be a popular one we thought it would be the perfect excuse to talk about our new favourite shows together.
We also chat about the binge-watching phenomenon and why we don't feel too guilty about it as busy moms.  And if binge watching doesn't make us feel bad, we take it a step further and explore how television has become an art medium that rivals movies and even novels in a big way when it comes to storytelling. We discuss Poldark, the final season of Downton Abbey, and more new shows you may want to check out soon! We hope you enjoy chatting about some great tv, we hope you laugh along with us.
Links to shows we talked about in today's episode:
Poldark
Home Fires
Foyle's War: The Complete Saga
Upstairs, Downstairs
The Good Wife
Far From The Madding Crowd
War & Peace: Complete Miniseries
Better Call Saul: Season One
Mad Men: The Final Season, Part 2 
Turn: Washington's Spies
House of Cards: Season 1
House of Cards Trilogy: The Original UK Series Remastered
On Netflix
Come hang out with us!
You can listen to us on iTunes, and we'd love a quick rating or review. If you have an android device we're also on Stitcher. And as always, you can find all links, show notes, upcoming guests, and listen to all episodes at Fountains of Carrots.com.
(This post contains Amazon affiliate links, thanks for supporting the podcast!)