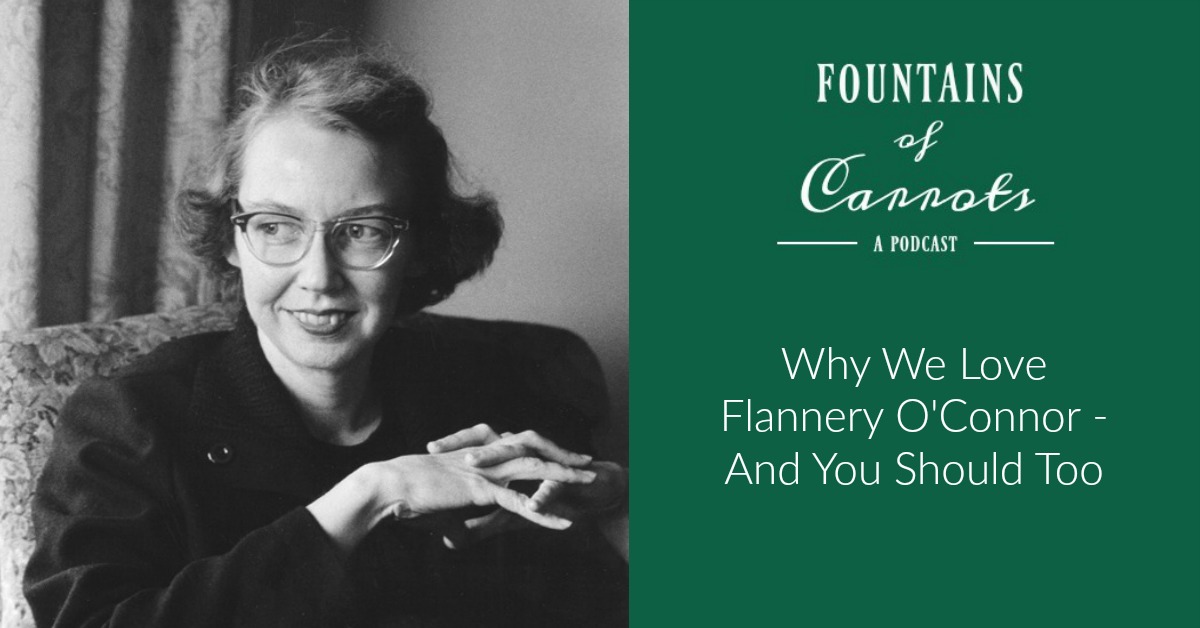 Podcast: Play in new window | Download
We've had several questions lately about 20th century Catholic writer, Flannery O'Connor in the Facebook group. And since we share a deep and enduring love for Flannery, it wasn't hard to convince us that she deserved her very own episode.
In this conversation we discussed why we love Flannery, tips for where to start if you're unfamiliar with her works, some typical reactions when reading her for the first time,  why she inspires us so, and whether we think there's any chance she'll ever become St. Flannery of Milledgeville.
So grab a cup of coffee (or a glass of sweet tea if you want to really dive deep into Flannery's world) and enjoy!
Books we talked about in this episode:
A Good Man Is Hard to Find and Other Stories by Flannery O'Connor
Everything That Rises Must Converge by Flannery O'Connor
The Violent Bear It Away by Flannery O'Connor
Wise Blood by Flannery O'Connor
The Habit of Being: Letters of Flannery O'Connor
Flannery O'Connor and the Christ-Haunted South by Ralph Wood
The article that mentions the Flannery documentary film: Flannery O'Connor's Genius and Grace: William Doino, Jr. for First Things
Haley's post, 10 Things I Love About Flannery O'Connor
Christy's post, Will We Read Blogs in 50 Years Like We Read Flannery O'Connor's Letters
Christy's post, Milledgeville Pilgrimage or; The Fountains of Carrots Roadtrip
Today's episode is sponsored by audible.com, head on over for a free audiobook download and a free 30-day trial at audibletrial.com/FountainsofCarrots .
Come hang out with us!
You can listen to us on iTunes, and we'd love a quick rating or review. If you have an android device we're also on Stitcher. And as always, you can find all links, show notes, upcoming guests, and listen to all episodes at Fountains of Carrots.com.
Links to Amazon are affiliate links. At no additional cost to you, sales made through these links will support this podcast.