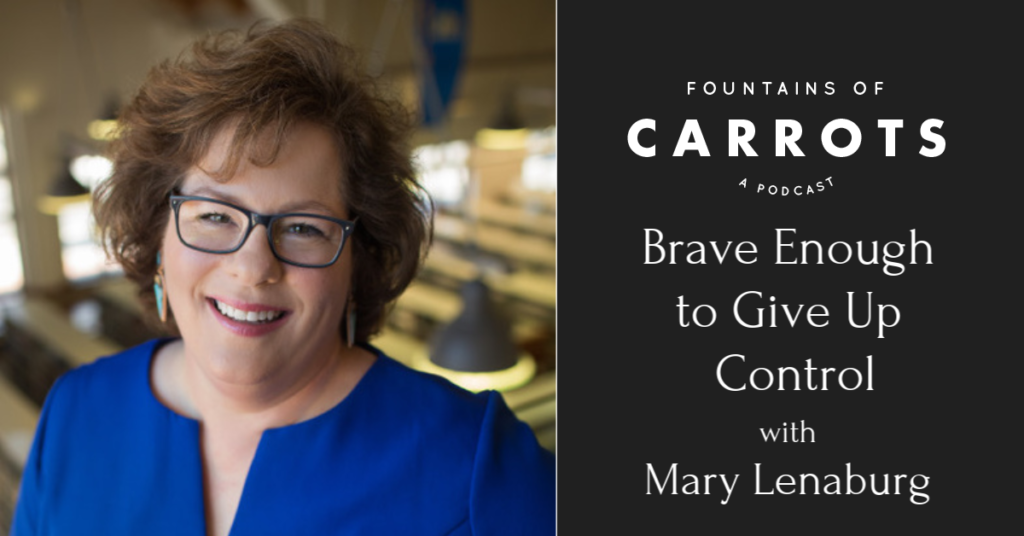 Podcast: Play in new window | Download
The moment we met (in real life) today's guest, Mary Lenaburg, hugs abounded. After following Mary and her beautiful story for years, we felt like she was already a dear friend. After you hear today's episode, you'll feel like you know her, too. She's just that wonderful.
Mary is a speaker, author, wife, and mother of two. Her new book, Be Brave in the Scared, offers wisdom about giving God control over our lives as Mary shares the story of loving her daughter, Courtney, from birth, through medical nightmares, during years of caring for her special needs, and the holy beauty of finding joy and being drawn to Jesus through it all. With vulnerability about dark times in her marriage and her relationship with God, Mary sheds light on rejecting shame and accepting God's grace and will for our lives. You can't have a conversation with Mary and not laugh, cry, and feel encouraged and inspired to love more deeply and follow Jesus more closely.
In this episode we talk about the terror we feel over facing the fact that we're not in control of our lives. Thankfully, God is in charge and not us, but it takes being pushed completely out of our comfort zones to accept this truth. We know you'll love this conversation so grab a cup of tea and enjoy!
Links for this episode:
Our first episode with Mary (and part II).
Mary's brand new book:
(This post contains Amazon affiliate links)
How to connect with Mary:
Patreon!
Do you love FoC and want to help us keep doing what we're doing (and more!)? Well, we have just the thing for you! Our Patreon is finally up and running so listeners can support the work we do.
Head on over to support the podcast as a patron and get access to special episodes available exclusively to patrons as well as a FoC Slack community!
Come hang out with us!
Haven't joined in on the fun with 4,000 other FoC listeners in our facebook group? It's your direct line to some fantastic folks who also care about faith, culture, books, and whatever our current masterpiece theatre craze might be! Join in with the link below.I
You can listen to us on iTunes, and we'd love a quick rating or review. If you have an android device we're also on Stitcher. And as always, you can find all links, show notes, upcoming guests, and listen to all episodes at Fountains of Carrots.com.