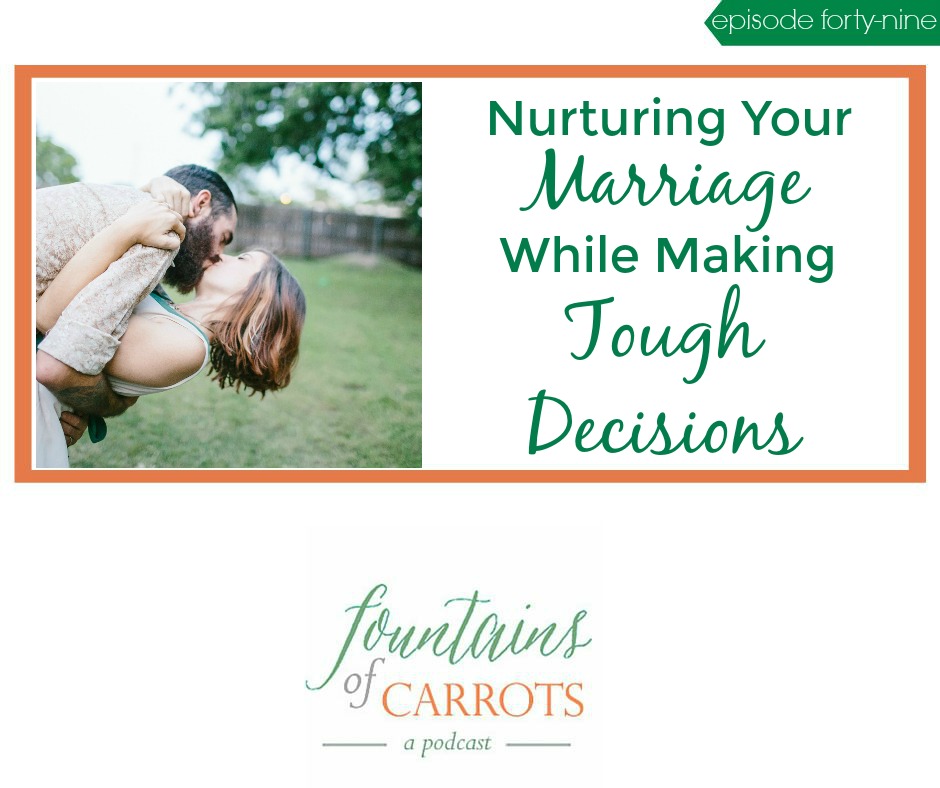 Podcast: Play in new window | Download
Before our little summer podcasting break, we wanted to touch on a topic all couples face and many struggle with: how to work together to make big life decisions.
Haley recently wrote an ebook on this topic, so we thought it was the perfect time to have a chat about it! We discussed struggles couples often face when confronting a big decision, ways to minimize conflict, remembering not to take a spouse's unhappiness personally, and discerning big changes.
Books we talked about: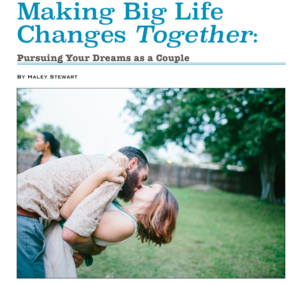 Making Big Life Changes Together: Pursuing Your Dreams as a Couple by Haley Stewart
You can order Haley's 20 page ebook for $3.99 by clicking the button below:
Come hang out with us!
You can listen to us on iTunes, and we'd love a quick rating or review. If you have an android device we're also on Stitcher. And as always, you can find all links, show notes, upcoming guests, and listen to all episodes at Fountains of Carrots.com.