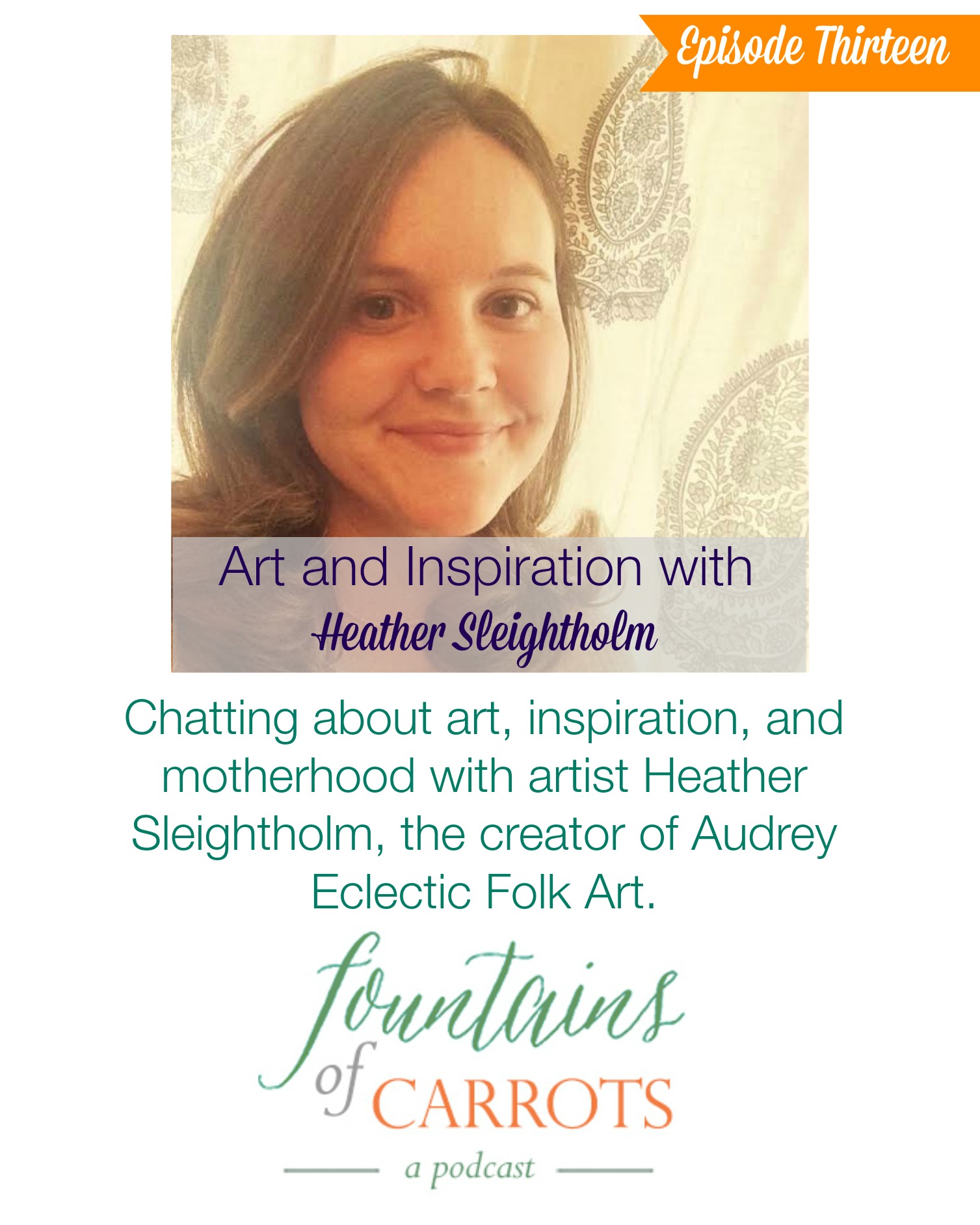 Podcast: Play in new window | Download
As we're both fans of her art, we thought it would be fun to talk with Heather Sleightholm, the artist behind Audrey Eclectic Folk Art.
In our conversation we talk about how Heather finds inspiration for her original work, her love of literature, New England, and Scandinavia, how she finds time as a mom to pursue her art, how she feels about running a business, how religious art is created, as well as her own faith and family.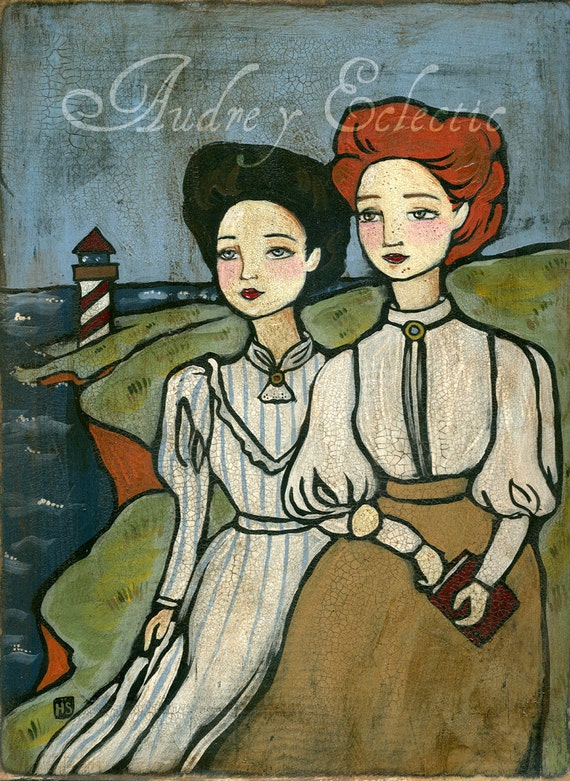 It was a wonderful chat and so interesting to learn about the artist behind the art – we hope you enjoy it!
Books we mentioned:
To purchase Heather's work please visit her Etsy shop, Audrey Eclectic Folk Art. She also blogs about art, faith, and her many interests, (as well as her beautiful home), at Audrey Eclectic.
To connect with Heather:
You can listen to us on iTunes, and we'd love a quick rating or review. If you have an android device we're also on Stitcher. And as always, you can find all links, show notes, upcoming guests, and listen to all episodes at Fountains of Carrots.com.
Coming next week: