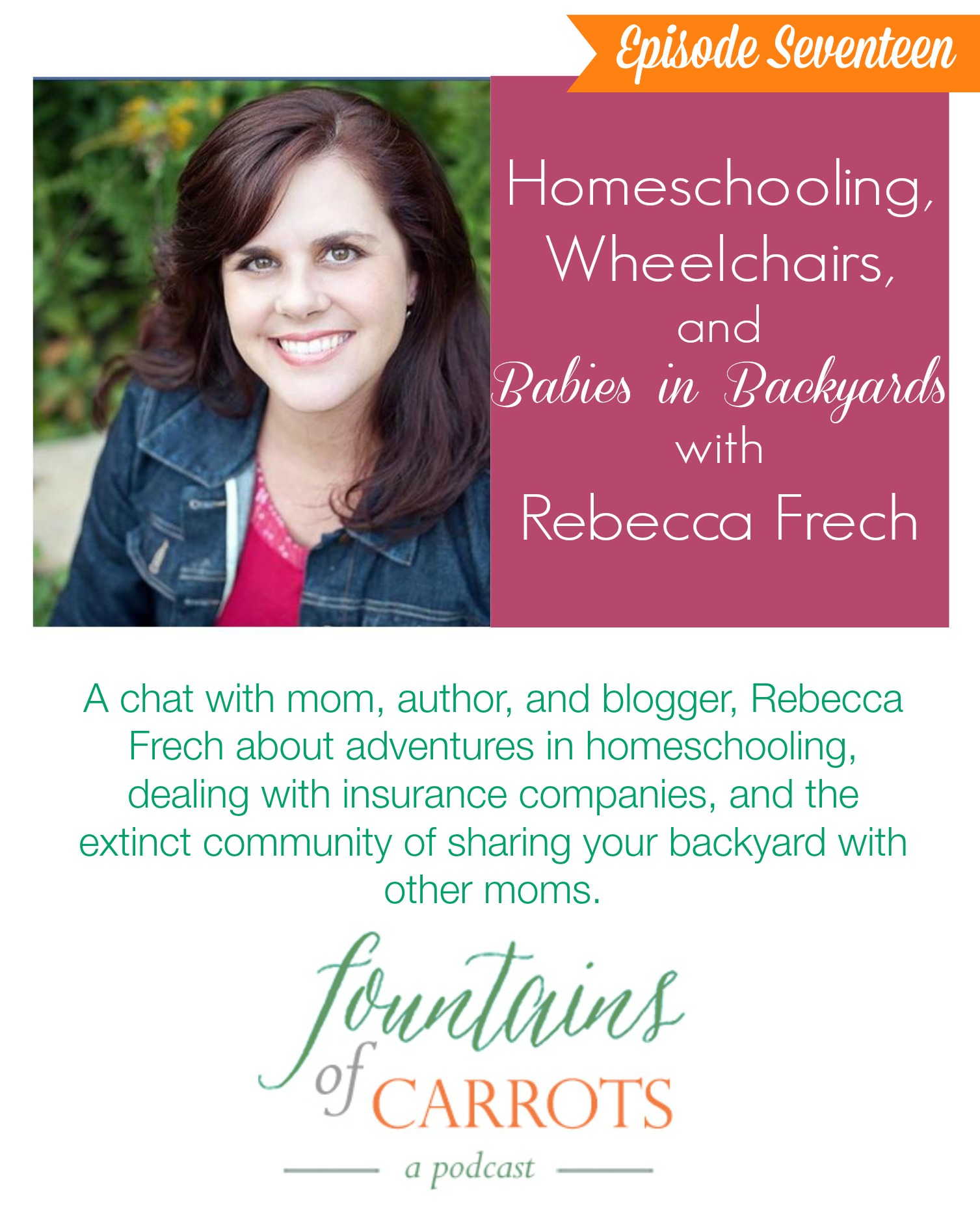 Podcast: Play in new window | Download
We have been wanting to chat with Rebecca Frech for ages! Rebecca is a Catholic mama with seven kids and the author of popular homeschooling book Teaching in Your Tiara: A Homeschooling Book for the Rest of Us. She blogs at Shoved to Them. She's also beginning a new exciting endeavor in radio: The Visitation Project.
Homeschooling, insurance battles, Rebecca's awesome daughter Ella, and community are a few of the things we cover–and we talk way longer than we meant to!
We highly recommend Teaching in Your Tiara. It's the perfect read for anyone considering homeschooling.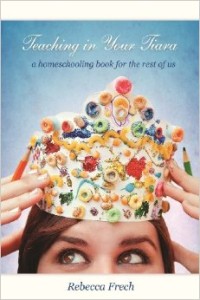 Things we talked about today:
Better Late Than Early: A New Approach to Your Child's Education
Rebecca's post on homeschooling and Ella
Christy's post: Homeschooling with a Bunch of Little Kids
To connect with Rebecca:
You can listen to us on iTunes, and we'd love a quick rating or review. If you have an android device we're also on Stitcher. And as always, you can find all links, show notes, upcoming guests, and listen to all episodes at Fountains of Carrots.com.