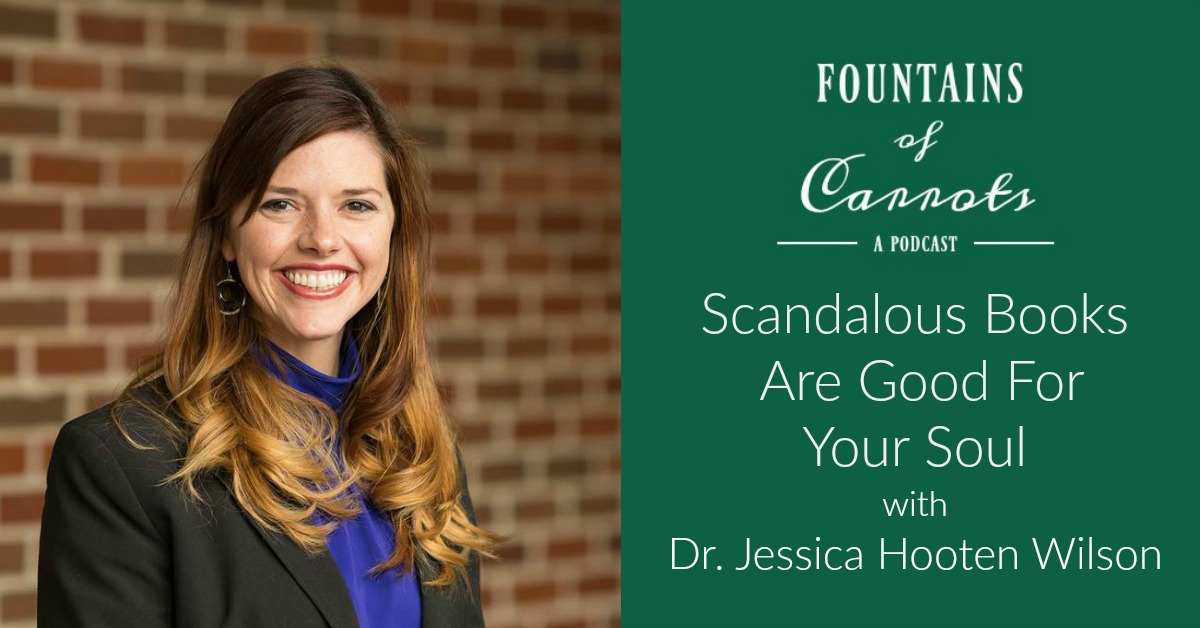 Podcast: Play in new window | Download
Sometimes Providence really just takes the wheel when we're looking for good podcast guests. At least that's the way it happened with this interview with Dr. Jessica Hooten Wilson. Christy read a fantastic piece penned by Jessica on a topic dear to our hearts, told Haley about it, and Haley realized she knew Jessica from back in the day at Baylor when they were both students!
Jessica is a mother, speaker, author, and Associate Professor of Creative Writing at John Brown University. She has published on the works of Flannery O'Connor, Dostoevsky, and Walker Percy. She's releasing A Guide to Walker Percy's Novels in 2018 and is currently preparing Flannery O'Connor's unfinished novel Why Do the Heathen Rage? for publication.
We had a great conversation about reading works that make us really uncomfortable and force us to wrestle with difficult ideas and spiritual realities. We chatted about how writers like O'Connor, Dostoevsky, and Percy offer a mirror to their readers to examine dark parts of their souls. Jessica shared wonderful advice about how to dive in to some of the greats that aren't easy reads.  And we even touched on some TV shows and films with stories that are worth wrestling with. We know you'll be inspired by this conversation so brew a cup of tea and enjoy!
This post contains Amazon affiliate links.
Links to what we mentioned in today's episode:
Jessica's interview with Hallie Lord
Jessica's article about scandalized reading
Our podcast episode about why we love Flannery O'Connor
Giving the Devil His Due: Flannery O'Connor and The Brothers Karamazov
Walker Percy, Fyodor Dostoevsky, and the Search for Influence
Connect with Jessica:
Come hang out with us!
You can listen to us on iTunes, and we'd love a quick rating or review. If you have an android device we're also on Stitcher. And as always, you can find all links, show notes, upcoming guests, and listen to all episodes at Fountains of Carrots.com.
This post contains Amazon affiliate links.