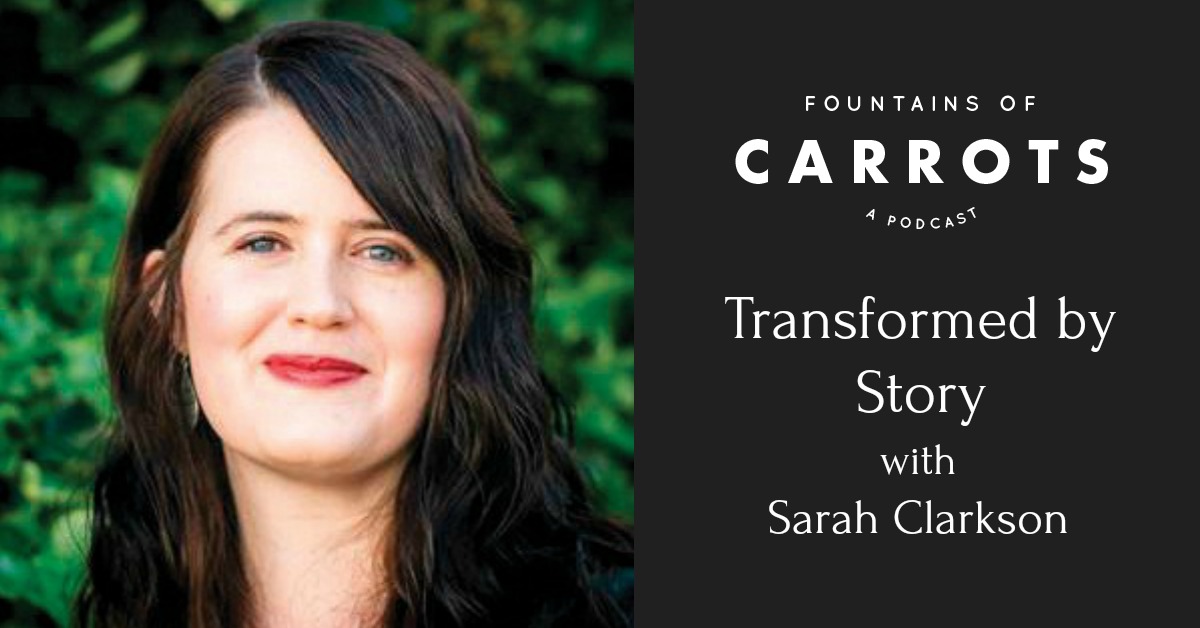 Podcast: Play in new window | Download
As soon as we heard about her new release, Book Girl: A Journey through the Treasures and Transforming Power of a Reading Life, we knew that we needed to have a conversation with kindred spirit, Sarah Clarkson.
Sarah is a writer, wife, mom to her own wee book girl, and student of theology. She blogs at sarahclarkson.com and studies at Oxford. In this episode we chatted across the pond about being formed by stories, how books reach out to us when we need them most, and how good characters show us we can make our own paths. So grab a cup of tea and join us!
This post contains Amazon affiliate links.
In this episode we talked about:
Book Girl by Sarah Clarkson
I'd Rather Be Reading by Anne Bogel
Gilead by Marilynne Robinson
Lila by Marilynne Robinson
Home by Marilynne Robinson
The Lord of the Rings by J.R.R. Tolkien
Middlemarch by George Eliot
Kristin Lavransdatter by Sigrid Undset
Brideshead Revisited by Evelyn Waugh
Harry Potter series by J.K. Rowling
Shadowlands by C.S. Lewis
Haley's post about Why Voldemort Hates Homeschooling
Follow Sarah:
And while we're on the subject of books, don't forget that Haley's new book is now available!

The Grace of Enough: Pursuing Less and Living More in a Throwaway Culture (Amazon)
You can also order from Barnes and Noble or straight from the publisher, Ave Maria Press.
Once your book arrives Haley would love to see you with your copy and hear some of YOUR story! If you want to make her heart sing, please share a selfie with your book on social media with the hashtag #graceofenough
You can also support Haley's new book by requesting that your local library stock The Grace of Enough or leaving a review on Amazon!
And if you want a book club to read with, St. Teresa's Online Book Club is going to be discussing The Grace of Enough starting Sept 22nd and you can join in on Facebook.
Come hang out with us!
Haven't joined in on the fun with 3,500+ other FoC listeners in our facebook group? It's your direct line to some fantastic folks who also care about faith, culture, books, and whatever our current masterpiece theatre craze might be! Join in with the link below.
You can listen to us on iTunes, and we'd love a quick rating or review. If you have an android device we're also on Stitcher. And as always, you can find all links, show notes, upcoming guests, and listen to all episodes at Fountains of Carrots.com.