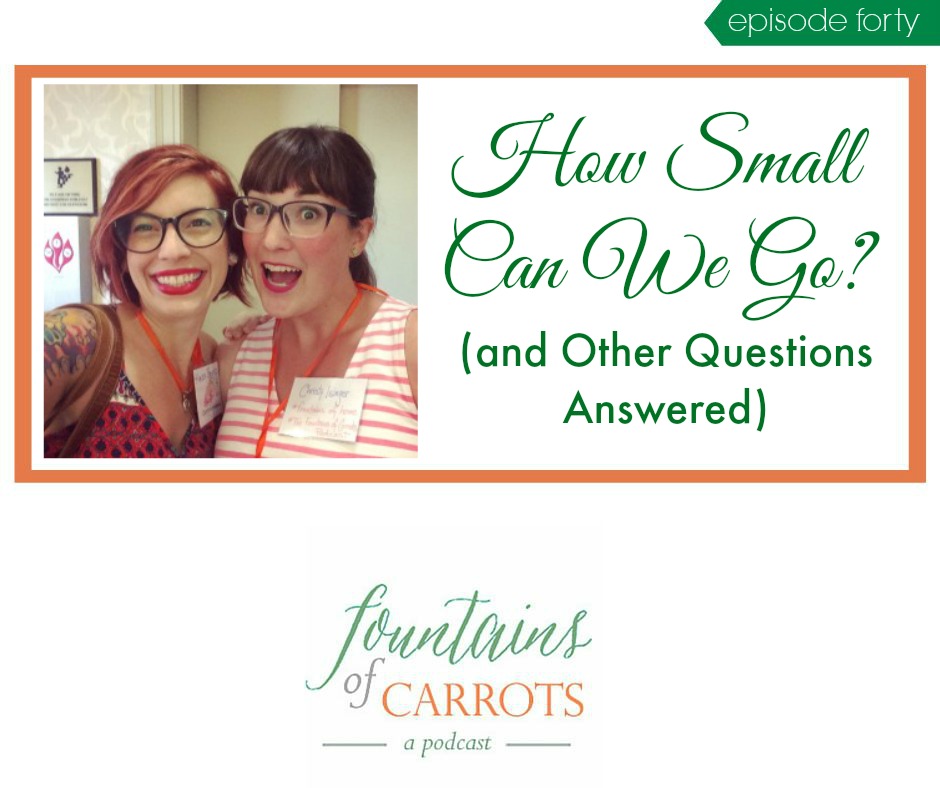 Podcast: Play in new window | Download
Our first Q&A episode was a blast so we thought we'd ask listeners for more great questions so we could do a whole new Q&A in the new year. We couldn't get to all the questions, but we enjoyed answering the ones we could!
In this episode we cover living in small spaces with lots of kids and how we deal with storage. We also discussed the big question of to save or not to save kids clothes and we dived into our daily routines and how they help us keep our sanity. So grab a cup of coffee or tea and a pile of laundry and enjoy!
Things we discussed in this episode:
Christy's post about great games for little people.
Related posts:
How a Family of Five Got Rid of Half Their Stuff (about Haley's family)
Large Families in Small Homes (about Christy's family)
Come hang out with us!
You can listen to us on iTunes, and we'd love a quick rating or review. If you have an android device we're also on Stitcher. And as always, you can find all links, show notes, upcoming guests, and listen to all episodes at Fountains of Carrots.com.