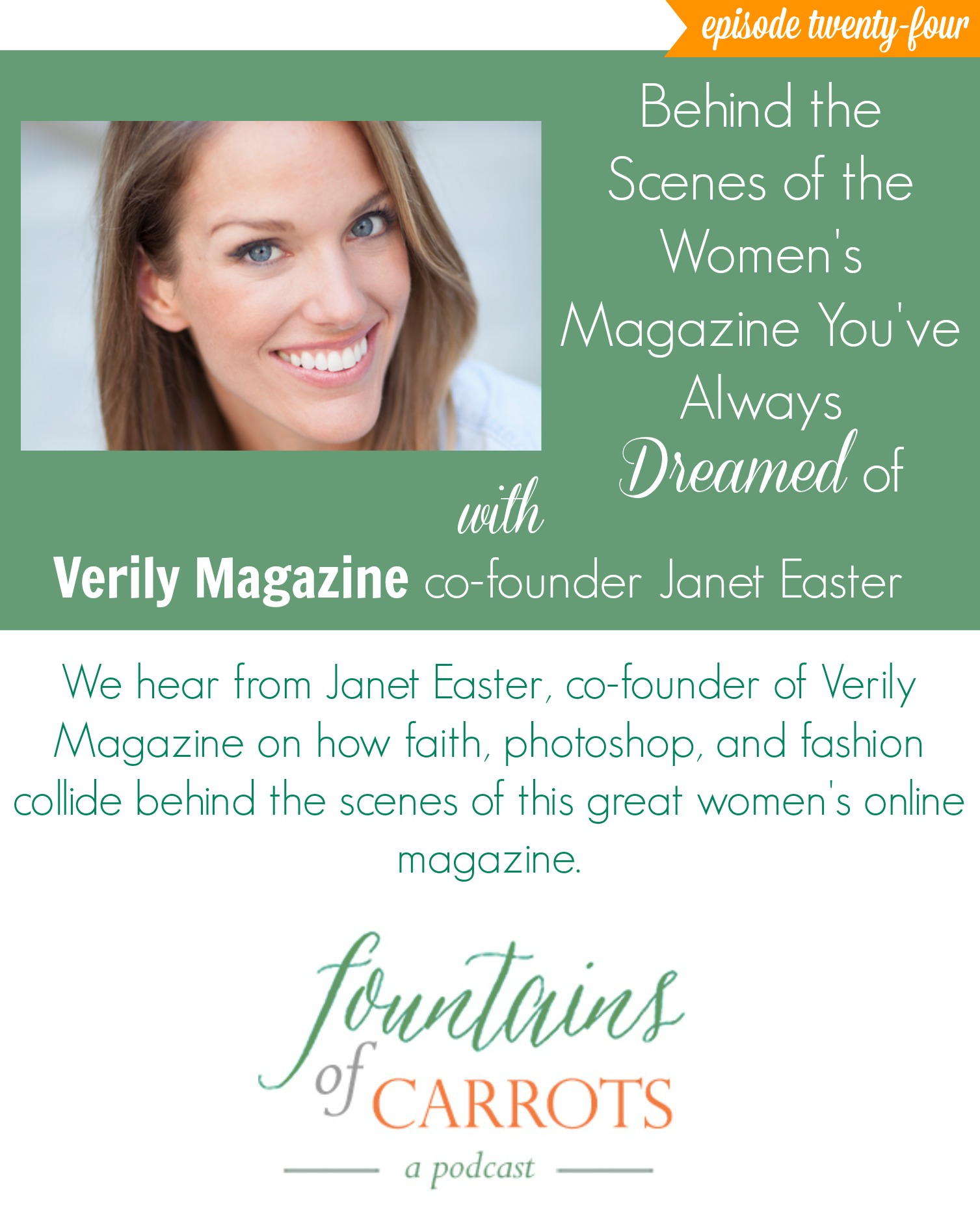 Podcast: Play in new window | Download
We're thrilled to welcome co-founder and style editor of Verily Magazine, Janet Easter to the podcast this week. We're both huge fans of this groundbreaking women's magazine that champions beautiful, real women with positivity and class.
Today Janet shares with us how her own personal conversion (or re-version) to the faith contributed to coming up with an idea for a women's magazine. We also talk about how Verily stands out from the crowd of other women's magazines by not using photoshop on their models, respectful discussion of relationships, and viewing the woman as a whole person. Then we chat a little bit about fashion and summer trends you might be adding to your wardrobe soon. This is a great listen, we know you're going to love hearing from Janet!
Things we talked about today:
Janet's recent article, Create Your Own Capsule Wardrobe with Just Sixteen Pieces
Janet's top five spring and summer fashion tips: chambray shirts, striped shirts, midi skirts, florals, and one-piece swimsuit.
Questionable fashion trends: culottes and high-waisted jeans
You can read all Janet's style articles here.
To connect with Verily:
You can listen to us on iTunes, and we'd love a quick rating or review. If you have an android device we're also on Stitcher. And as always, you can find all links, show notes, upcoming guests, and listen to all episodes at Fountains of Carrots.com.