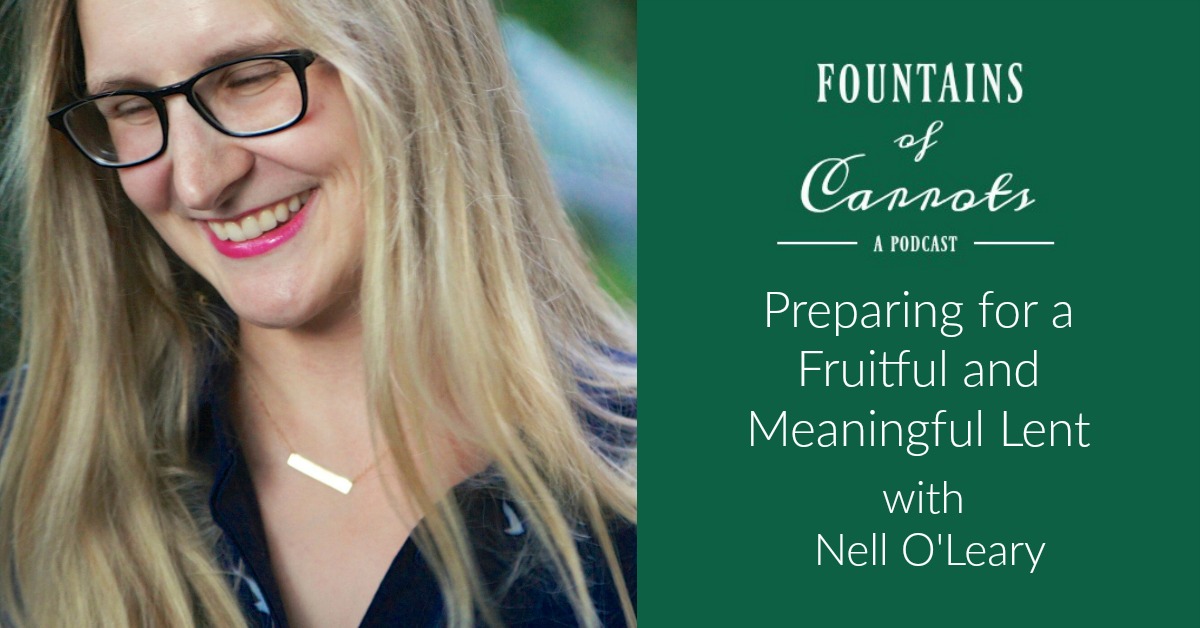 Podcast: Play in new window | Download
Nell O'Leary of the Whole Parenting Family blog is just one of our favorite people in the universe. She is a mom of four, a former lawyer, an Etsy shop owner, and she works for the ministry Blessed Is She as an editor. We've both had the treat of visiting her beautiful historic home in St. Paul, MN that she and her husband Anthony bought from her parents. So she's raising her family in the house she grew up in, how cool is that?!
Anyone who has experienced Nell's positivity knows that after 20 minutes on the phone with her, you feel so encouraged and loved. In dreary February with Lent looming, we definitely needed some inspiration from Nell and thought you might, too. We're thrilled that she agreed to join us on the podcast to talk Lent!
In this episode we shared about preparing for Lent and talked about the practical plans we have for making the most of this special liturgical season. We also discussed dealing with discouragement in that mid-Lent slump and reflected on the big picture of what this season can help us achieve in our pursuit of spiritual growth and holiness.
So grab a pile of laundry and a cup of coffee and enjoy!
Links to what we mentioned in today's episode:
The Blessed Is She Lenten Journal (as a digital download–the print journals are sold out!)
The Passion of the Christ (film)
Our episode Taking the "Womp Womp" Out of Lent with Bonnie Engstrom 
Our episode Get Inspired for Lent with Meg Hunter-Kilmer
Connect with Nell:
Next Book Club Episode:
And remember — we're reading Lucy Maud Montgomery's The Blue Castle for our next book club episode coming up in March. If you'd like to read along get your copy today!

Come hang out with us!
You can listen to us on iTunes, and we'd love a quick rating or review. If you have an android device we're also on Stitcher. And as always, you can find all links, show notes, upcoming guests, and listen to all episodes at Fountains of Carrots.com.
This post contains Amazon affiliate links.