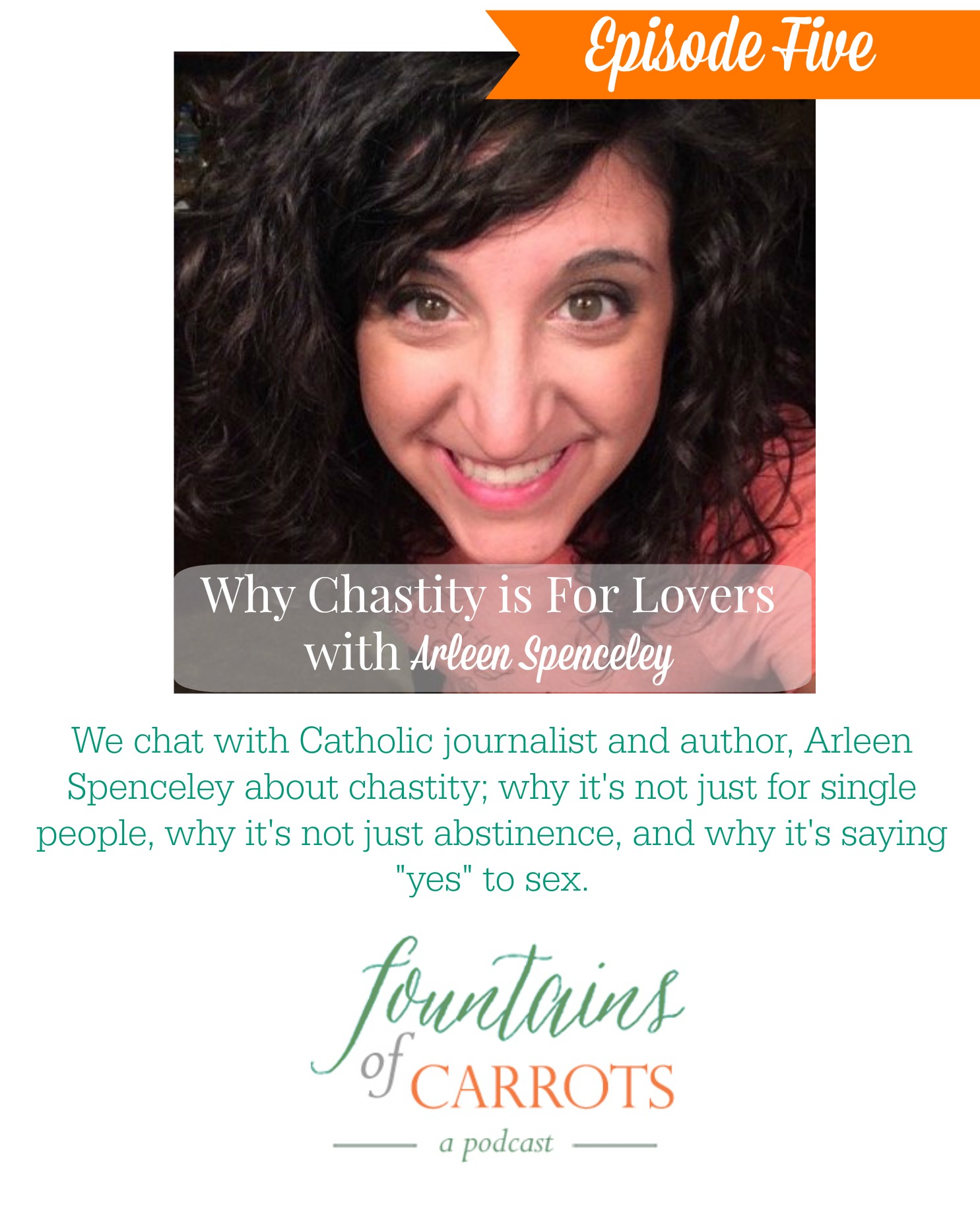 Podcast: Play in new window | Download
Today we are lucky to have journalist and author of the new book, , Arleen Spenceley on the podcast with us. Arleen has written a clear, yet thoughtful book, Chastity Is for Lovers: Single, Happy, and (Still) a Virgin
 on what chastity means and how to live chastely as a single person.
We have a great discussion talking about the important differences between chastity and abstinence and why the two terms are not interchangeable, why chastity is for everyone not just single people, and what we can do to be thoughtful and considerate of our friends who happen to be single.
Arleen's book, Chastity Is for Lovers: Single, Happy, and (Still) a Virgin
,
is a great read for anyone, but if you've got single Catholic friends they'll love hearing such an articulate presentation of what it really means to live chastely.
Arleen's blog can be found at arleenspenceley.com, she's also on Twitter, and Facebook.
(And a quick apology for the random crackling noise throughout this episode – it's a mystery and I couldn't figure out how to edit it out, but I promise to never let it happen again! – Christy)
You can listen to us on iTunes, and we'd love a quick rating or review. If you have an android device we're also on Stitcher. And as always, you can find all links, show notes, upcoming episodes, and listen to all episodes at Fountains of Carrots.com
We'll be back in the New Year with a great episode with the hilarious Kelly Mantoan!