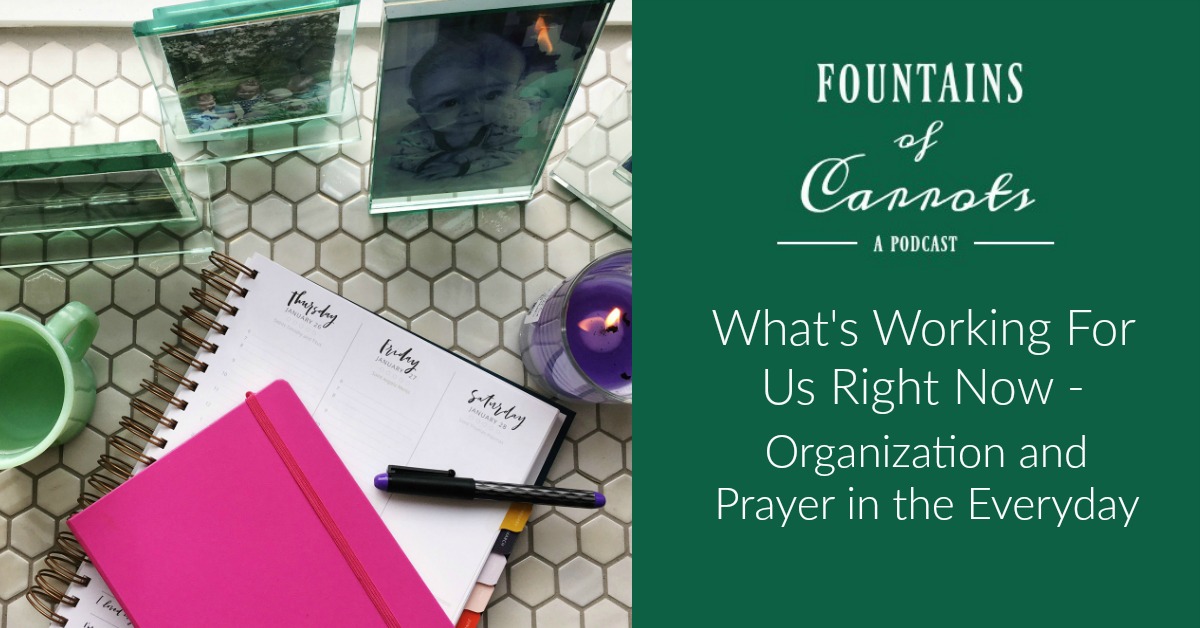 Podcast: Play in new window | Download
It's a Q&A episode! Every so often we gather questions from listeners in the Facebook group and answer them (between tangents, of course).
This particular episode we focused on the questions we got about organizing our lives and homes as well as what's working for us spiritually. We cover everything from schedules to meal planning (or lack thereof) to our prayer lives. So grab a cup of coffee or tea and enjoy!
Things we talked about:
Catholic Woman's Companion Planner
Haley post: How I'm Organizing My Life Right Now
Other Q&A episodes:
Episode 26: Fountains of Carrots Answer Your Questions
Episode 40: How Small Can We Go and Other Questions Answered
Episodes that answer other questions asked in the FB group:
How we find time to read: Episode 8.
How we deal with social media: Our interview with Kendra Tierney.
Next book club episode:
We're reading L.M. Montgomery's The Blue Castle for our next FoC book club episode so grab a copy so you can read along!
Come hang out with us!
You can listen to us on iTunes, and we'd love a quick rating or review. If you have an android device we're also on Stitcher. And as always, you can find all links, show notes, upcoming guests, and listen to all episodes at Fountains of Carrots.com.