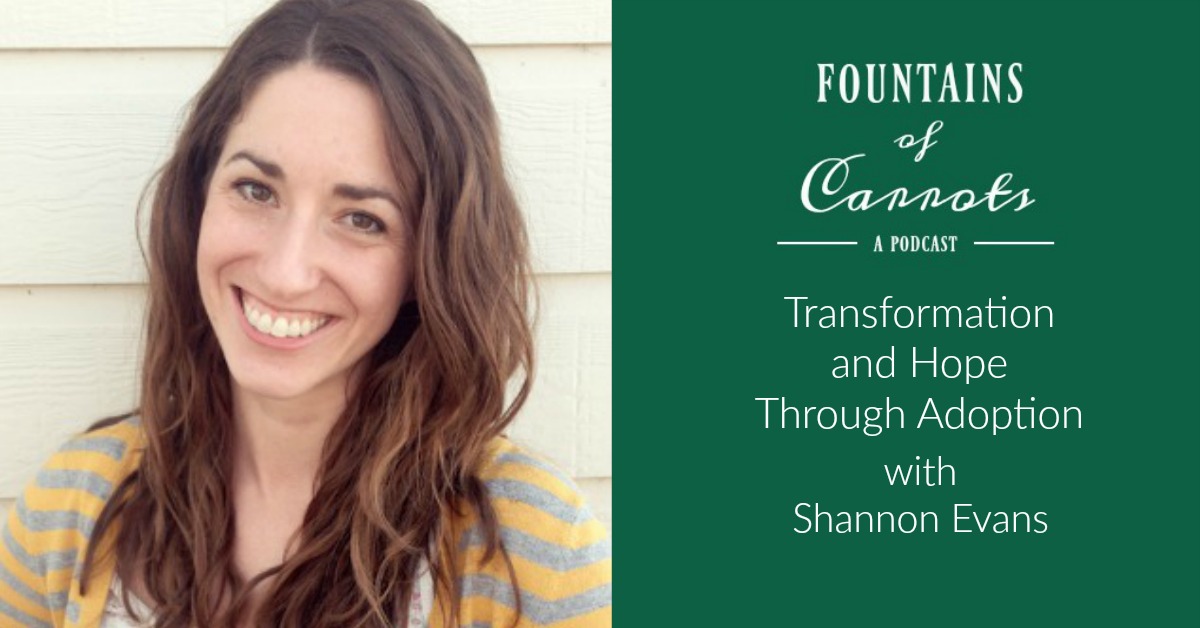 Podcast: Play in new window | Download
We're delighted to have with us Shannon Evans of the blog, We, A Great Parade. We have a wonderful conversation today with Shannon as she shares with us her family's story of international adoption and how her son has transformed not only her faith but how she sees the world.
Shannon speaks with passion and honesty when it comes to both the joys and challenges of adoption, and in turn, how all of us can contribute to a society that supports life and those who suffer in our own communities.
We are so happy to have such an inspiring but also practical conversation on these very important topics, we hope that it's an episode full of food for thought.
Links to what we mentioned in today's episode:
The Brothers Karamazov by Fyodor Dostoevsky
FoC 060: The Sisterhood of the Traveling Mom Jeans with Blythe Fike
Adoption from Foster Care (US)
Connect with Shannon:
Next Book Club Episode:
And remember — we're reading Lucy Maud Montgomery's The Blue Castle for our next book club episode coming up in March. If you'd like to read along get your copy today!

Come hang out with us!
You can listen to us on iTunes, and we'd love a quick rating or review. If you have an android device we're also on Stitcher. And as always, you can find all links, show notes, upcoming guests, and listen to all episodes at Fountains of Carrots.com.