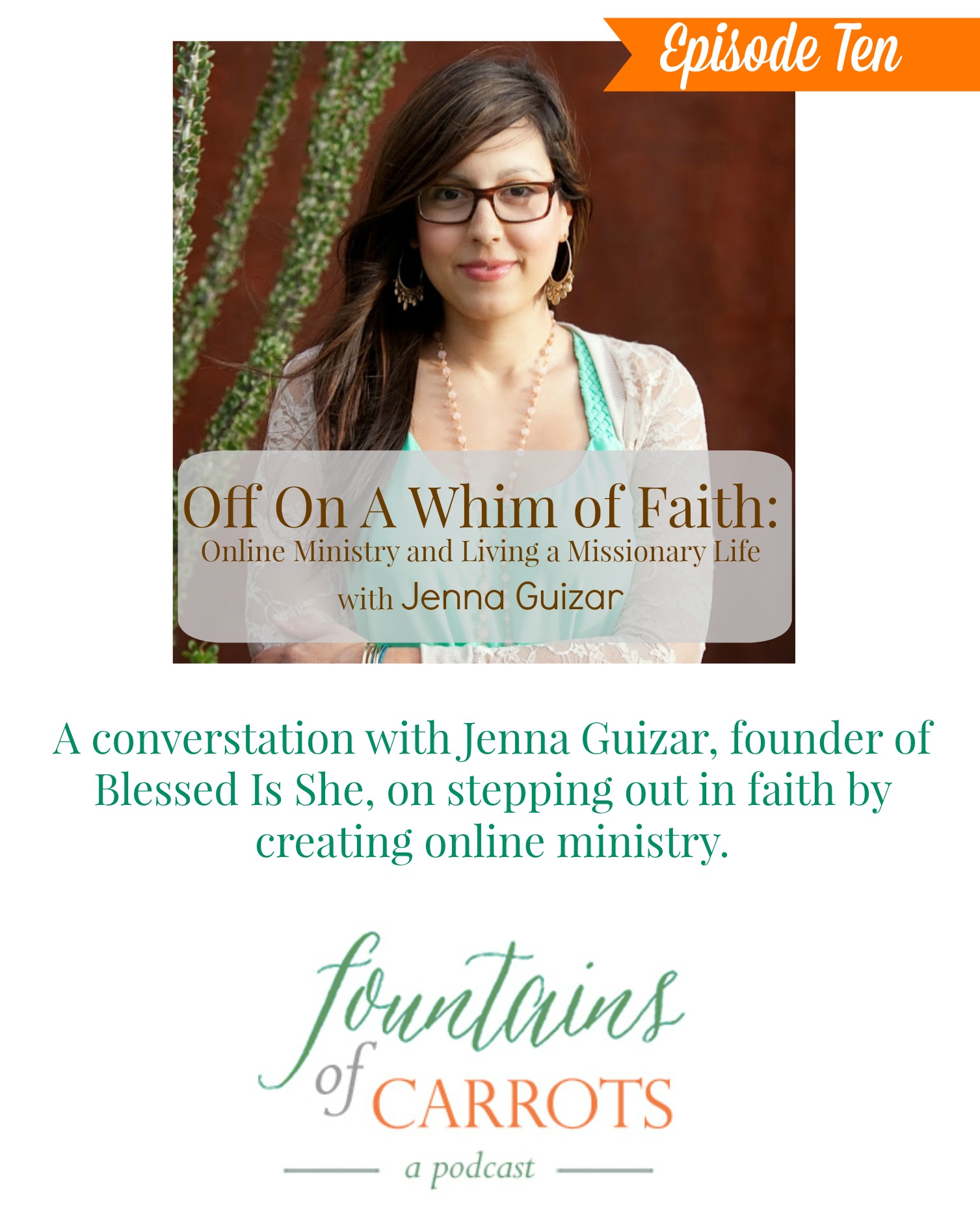 Podcast: Play in new window | Download
In this episode we talk with Jenna Guizar, the founder of the scripture devotional site for Catholic women: Blessed Is She. We talk about how she felt called to begin this online ministry, how she took a step out in faith while joining together with other women, her journey through blogging, living a missionary life, and how she balances her work, home, and ministry.
If you haven't already checked out Blessed is She head on over and sign up for the daily emails of scripture and devotions. You'll love having this beautiful gift of scripture in your inbox! You can also join the regional groups to get connected with other Catholic women. Blessed Is She is also on Facebook, Instagram (with the hashtag #projectblessed), and Twitter.
Only One Thing, the 2015 Lenten Journal is for sale now and you can order for delivery before Ash Wednesday!
Where you can find Jenna:
We also mentioned Tsh's recent podcast with The Blog Maven, you can find that podcast here.
You can listen to us on iTunes, and we'd love a quick rating or review. If you have an android device we're also on Stitcher. And as always, you can find all links, show notes, upcoming guests, and listen to all episodes at Fountains of Carrots.com
Coming next week: