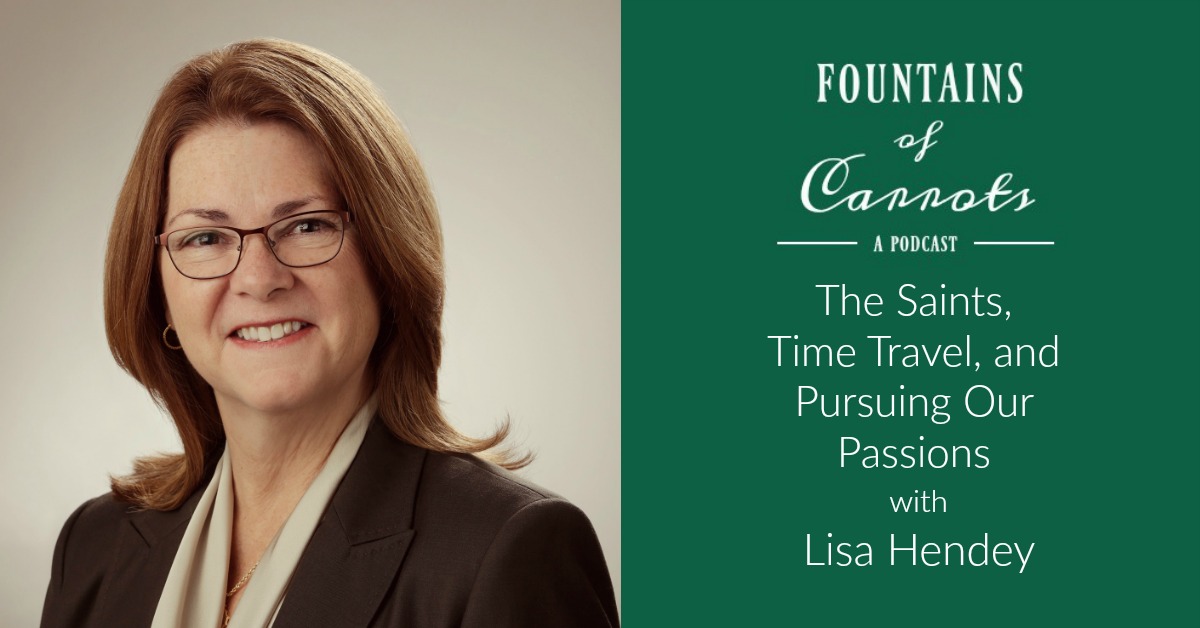 Podcast: Play in new window | Download
We are so thrilled to have the wonderful Lisa Hendey, founder of CatholicMom.com with us for this episode! Lisa is the bestselling author of the Chime Travelers children's fiction series, The Grace of Yes, The Handbook for Catholic Moms and A Book of Saints for Catholic Moms. Her work is all over the Catholic internet! She currently lives in Los Angeles with her family and we're jealous that she lives in Bishop Barron's diocese.
In this episode we talked about spiritually guiding our kids during those sweet sacramental years when they receive First Holy Communion and nurturing the ownership they begin to have in their faith as older children. We love that Lisa's Chime Traveler fictional series about time traveling into the lives of the saints is written for that age range because there's not enough good stuff for kids between the picture book stage and the middle school stage! Introducing our kids to the stories of the saints is such a great way to help them get engaged with their faith.
It's been a few episodes since we got deep into "mom stuff" so we took the opportunity to ask for Lisa's wisdom on loving our kids, keeping our own dreams alive, and modeling faith for our kids.
We know you'll be inspired by all that Lisa has to share so grab a pile of laundry and a cup of coffee and enjoy!
Links to what we mentioned in today's episode:
Chime Traveler's series at Amazon
Connect with Lisa:
Next Book Club Episode:
And remember — we're reading Lucy Maud Montgomery's The Blue Castle for our next book club episode coming up in two weeks. If you'd like to read along get your copy today!

Come hang out with us!
You can listen to us on iTunes, and we'd love a quick rating or review. If you have an android device we're also on Stitcher. And as always, you can find all links, show notes, upcoming guests, and listen to all episodes at Fountains of Carrots.com.
This post contains Amazon affiliate links.