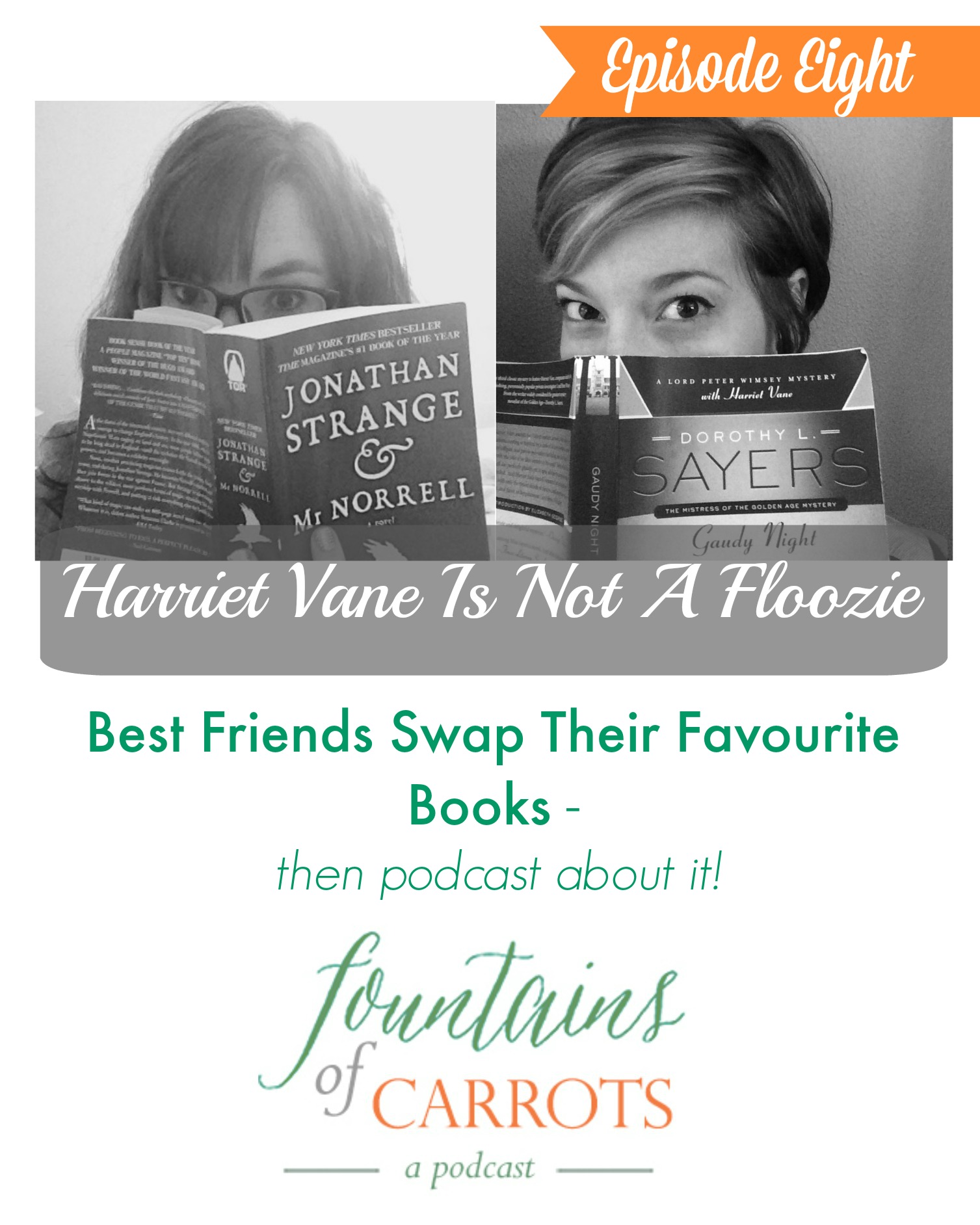 Podcast: Play in new window | Download
When we found out we hadn't read some of each other's favourite books of all time, we decided to fix that by reading them at the same time and then talk about them on the podcast! Christy read one of Haley's favourites, Jonathan Strange & Mr. Norrell

while Haley was told to read Gaudy Night

by Dorothy L. Sayers. These two books may seem to be completely different, except that they are both really fun to talk about!
Jonathan Strange and Mr. Norrell is an intricate fantasy about magic in England at the beginning of the nineteenth century, while Gaudy Night is a detective novel set in Oxford during the 1930's. We chat about feminism, marriage, and the intellectual life with Gaudy Night
, then talk about magic, evil, and an alternate history of England with Jonathan Strange & Mr. Norrell
. This episode has a little of everything!
We also talk about how we find time to read, what works best for us, and how we find the books we read. We hope you'll share your favourite reads with us too, and maybe inspire you to pick up a little fantasy or detective fiction!
You can listen to us on iTunes, and we'd love a quick rating or review. If you have an android device we're also on Stitcher. And as always, you can find all links, show notes, upcoming guests, and listen to all episodes at Fountains of Carrots.com.
Coming next week: