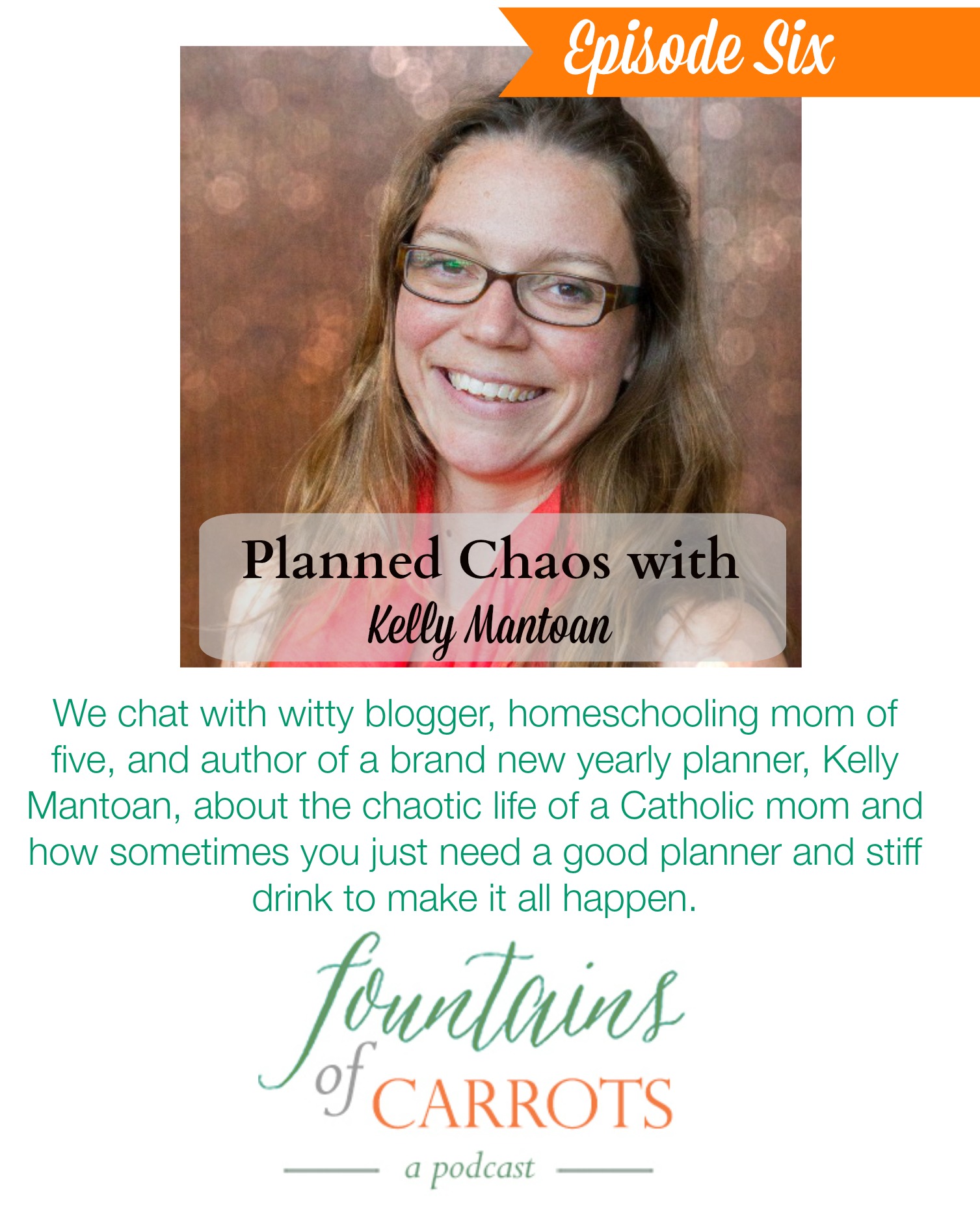 Podcast: Play in new window | Download
You're in for a treat today (and a good laugh) because Kelly Mantoan is here discussing her new planner to help you organize the New Year!
Kelly is the hilarious and honest voice behind the popular blog This Ain't The Lyceum. She's recently released a yearly planner, The Best Laid Plans, that includes weekly reflections with her characteristic humour and insight.
We talk about how to get a handle on the daily chaos of being a mom, scheduling homeschooling/school activities and extracurriculars for our kids, Kelly's time machine, hosting Seven Quick Takes, Kelly's speaking engagement at Edel this summer and how you can get her to speak at your next event, her legendary robe, as well as compare accents! And just a warning – we laugh a lot.
Here are some of Kelly's many hilarious posts we talk about in today's episode:
The Homeschool Mom Capsule Wardrobe
Jennifer Fulwiler's podcast of her radio show in which she talks about Kelly's performance at Edel 2014 (the episode is entitled Jen's Opening Monologue from 11/06).
The YouTube version of Kelly's epic rapping performance.
Kelly's blog, as well as the hugely popular link-up Seven Quick Takes, can be found at thisaintthelyceum.org. Kelly can also be found on Facebook, Twitter, and Instagram. You know you wanna follow her!
You can listen to us on iTunes, and we'd love a quick rating or review. If you have an android device we're also on Stitcher. And as always, you can find all links, show notes, upcoming episodes, and listen to all episodes at Fountains of Carrots.com
Coming next week: