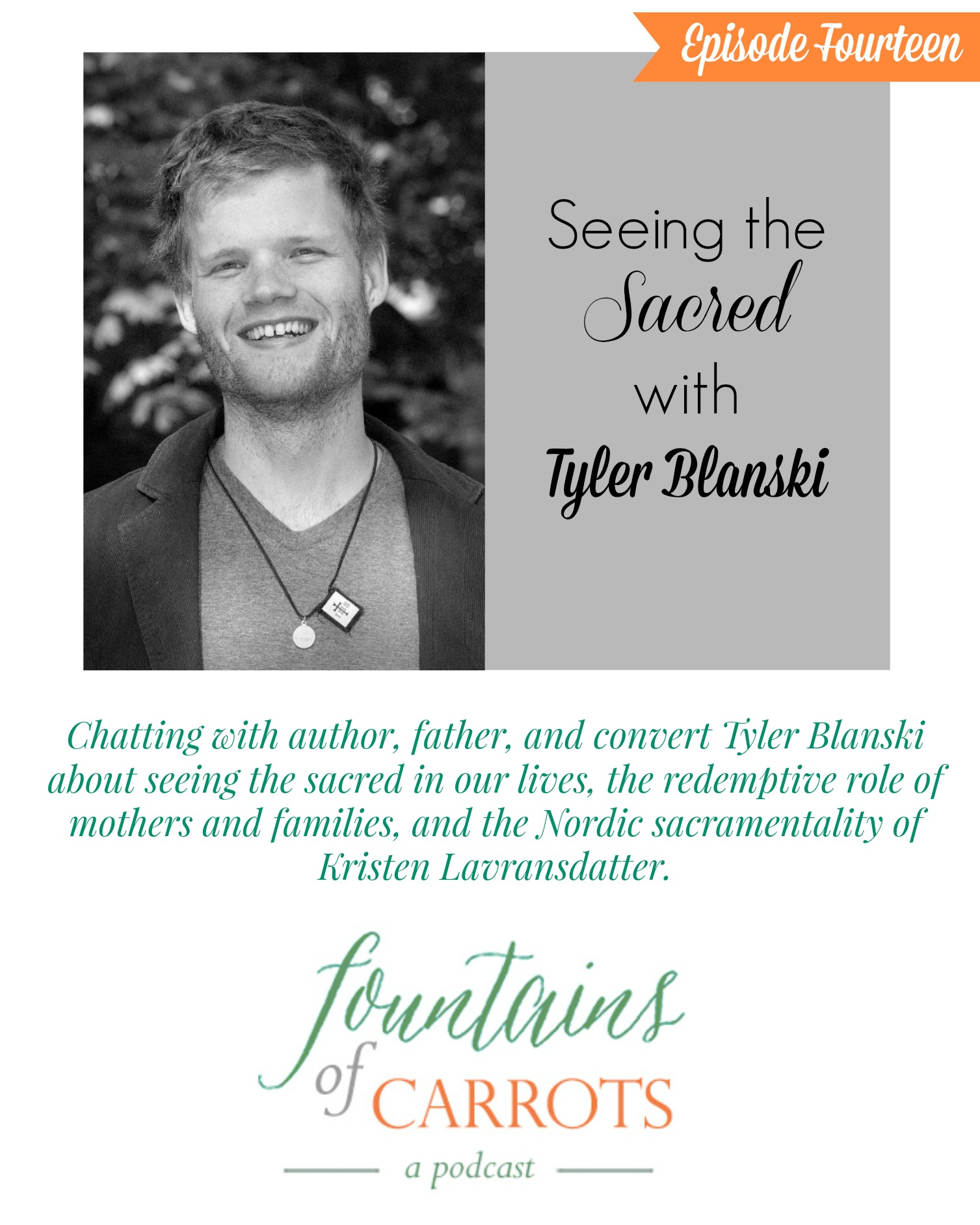 Podcast: Play in new window | Download
Today we're excited to have Tyler Blanski with us discussing the sacred and sacramental. Tyler is a writer and author of two books, a husband and father, as well as a youth minister who recently converted to the Catholic Church from Anglicanism.
We chat about his conversion, his family, the importance of a sacramental attitude towards everyday living, the themes of holiness and death in Kristin Lavransdatter
, as well as the sacred role of mothers and family. We cover a lot of ground in this thought-provoking conversation.
Tyler's books are entitled Mud and Poetry: Love, Sex, and the Sacred
 and When Donkeys Talk: A Quest to Rediscover the Mystery and Wonder of Christianity
.
Things we talked about today:
Tyler's recent articles on Kristen Lavransdatter: Death in Kristen Lavransdatter and Kristen Lavransdatter and Your Nordic Medieval Catholic Heart.
Rome Sweet Home: Our Journey to Catholicism
 by Scott and Kimberley Hahn.
Everyday Sacrament: The Messy Grace of Parenting
 by Laura Kelly Fanucci.
Clan Donaldson recaps of The Walking Dead.
Haley's post: Rob Bell's "Tribe", MacLaren's Pub, and the Homeless Guy I Have (Almost) Nothing in Common With.
To connect with Tyler:
(Apparently he is on social media!)
You can listen to us on iTunes, and we'd love a quick rating or review. If you have an android device we're also on Stitcher. And as always, you can find all links, show notes, upcoming guests, and listen to all episodes at Fountains of Carrots.com.
Coming next week: