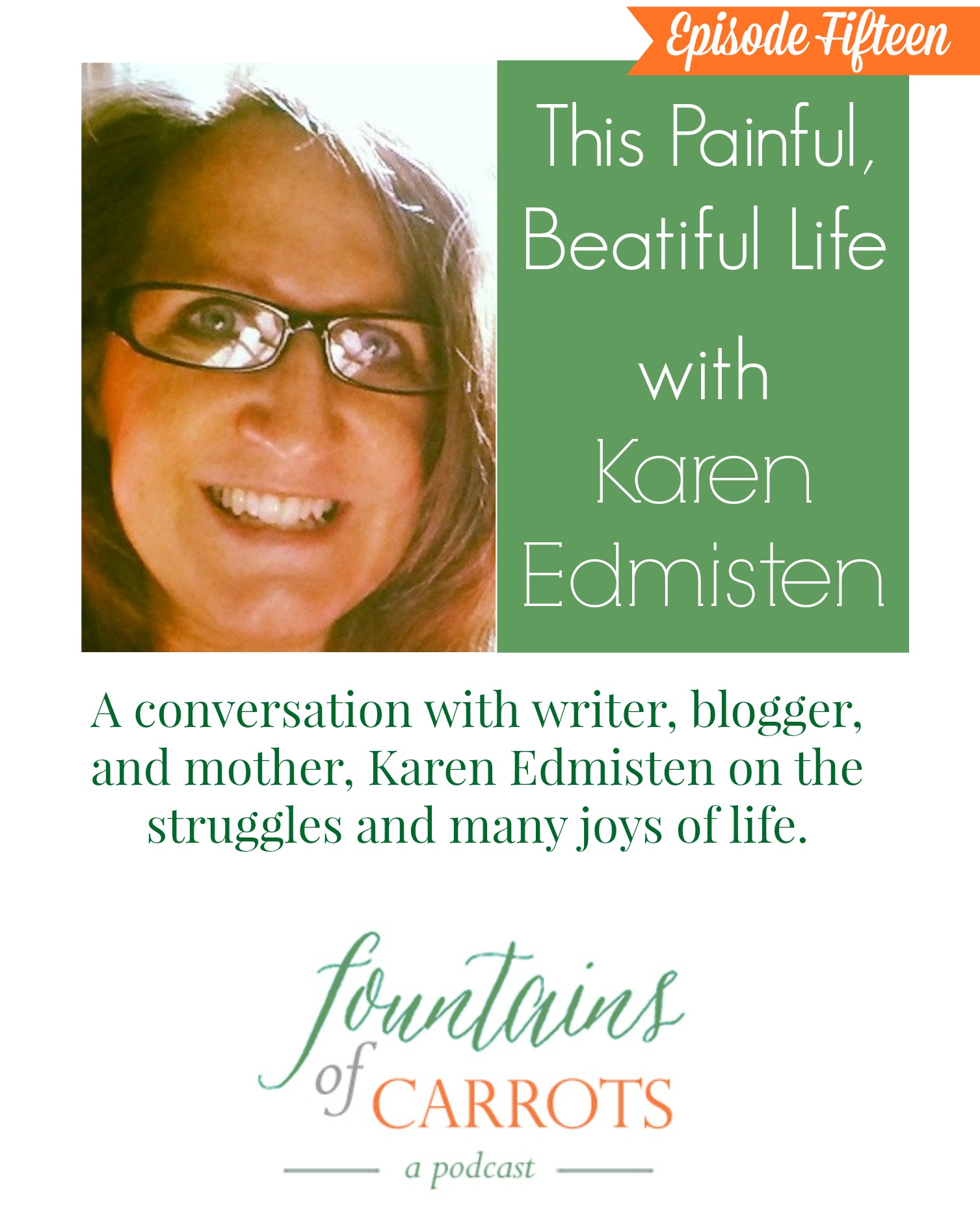 Podcast: Play in new window | Download
We are so thrilled to have the wonderful Karen Edmisten with us on the show today talking about miscarriage, writing, marriage, conversion, books, homeschooling, and more. Karen is a writer and has authored several wonderful books. She's also a wife, mother, and convert to Catholicism.
Karen has been one of our favorite bloggers for years, so getting to chat with her was a dream come true. You can check out her blog: Karen Edmisten.
We highly recommend all of Karen's books including The Rosary: Keeping Company with Mary and Jesus, Through the Year with Mary: 365 Reflections, After Miscarriage, and her latest Deathbed Conversions: Finding Faith at the Finish Line.
Things we talked about today:
Karen's article: A Good Catholic Family
What we've been reading:
Catholic by Choice by Richard Cole
Kristin Lavransdatter by Sigrid Undset
A Year of No Sugar: A Memoir by Eve Schaub
Someday, Someday, Maybe by Lauren Graham
Abandonment to Divine Providence by Jean-Pierre de Caussade
In This House of Brede by Rumer Godden
Deep Conversion, Deep Prayer by Fr. Thomas Dubay
Gilead by Marilynne Robinson
Les Miserables by Victory Hugo
Catherine of Siena by Sigrid Undset
Lent and Easter Wisdom from G.K. Chesterton
Lent and Easter Wisdom from St. Benedict
To connect with Karen:
You can listen to us on iTunes, and we'd love a quick rating or review. If you have an android device we're also on Stitcher. And as always, you can find all links, show notes, upcoming guests, and listen to all episodes at Fountains of Carrots.com.