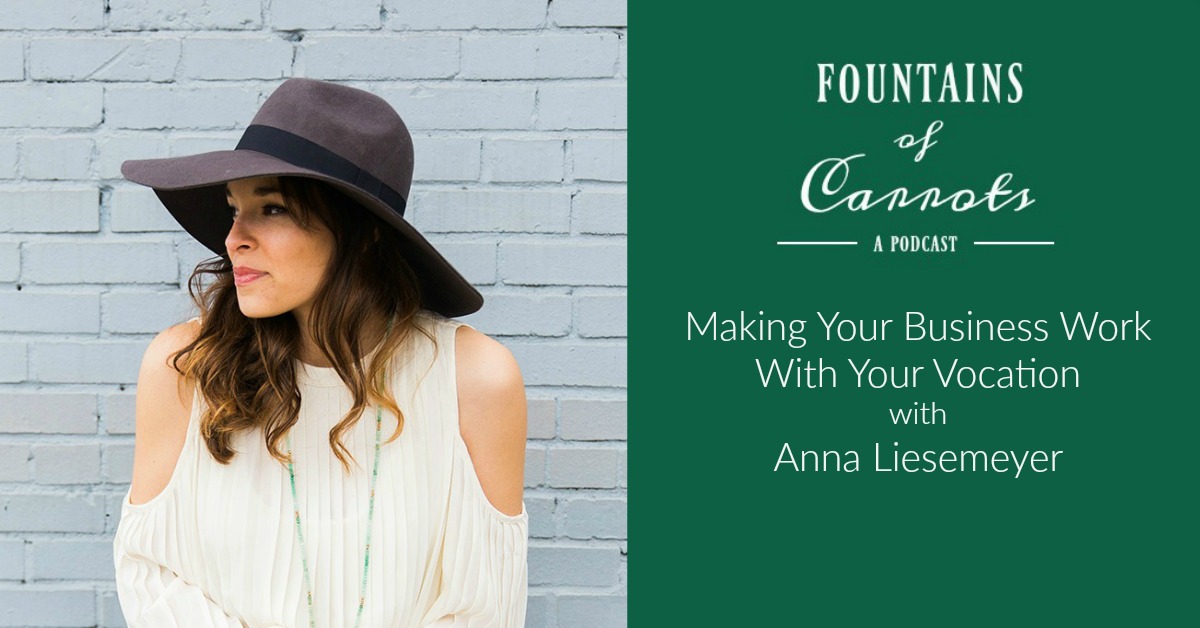 Podcast: Play in new window | Download
We've been reading Anna Liesemeyer's blog In Honor of Design for years and years. In addition to creating a beautiful and inspiring online presence, we have always admired how Anna balances her vocation to marriage and motherhood with owning her own business.
Anna is a mom of five lovely children and wife to Gabe living in in Atlanta area. Her blog is downright stunning, but so relatable and authentic. We were overjoyed that she agreed to chat with us and share about her family life, her business path, and so much wisdom about work/life balance.
In this episode we ask Anna how she got started with running her own business and how she structures her work life around what is best for her family. We talk about putting our families first in every situation, how to balance work and creative life with our vocations, and how to make the difficult decisions about discerning what to take on and what to say "no" to.
Anna is such a delight and we know you'll be inspired by our conversation with her. So grab a cup of tea and enjoy a great episode!
How to connect with Anna:
Come hang out with us!
You can listen to us on iTunes, and we'd love a quick rating or review. If you have an android device we're also on Stitcher. And as always, you can find all links, show notes, upcoming guests, and listen to all episodes at Fountains of Carrots.com.