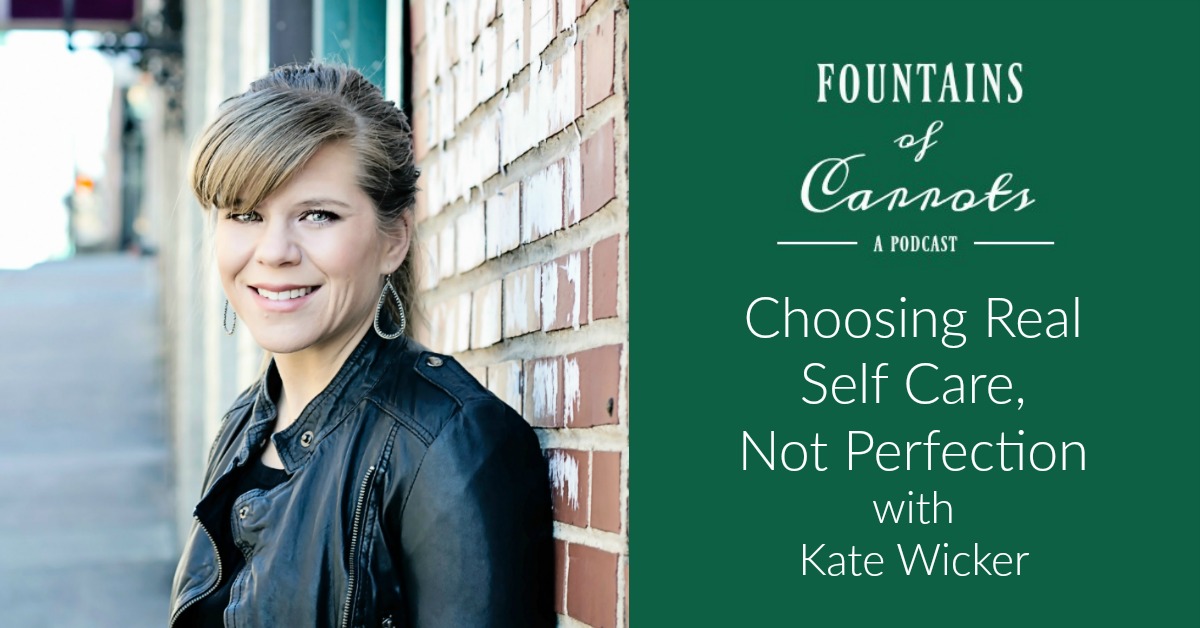 Podcast: Play in new window | Download
Our most frequently asked question we get from listeners is how do you practice self-care in your busy lives? And how do you find a balance in nourishing your body and soul to be fit for service to your family without diving into self-absorption? That's exactly what we got to chat with Kate Wicker about!
Kate is a mom of many as well as a wife and writer living in Georgia. She used to be a frequent blogger (and Christy and Haley were avid readers) and is the author of Weightless and a new book from Ave Maria Press titled Getting Past Perfect: How to Find Joy and Grace in the Messiness of Motherhood.
We were so inspired by what Kate had to share about our primary identity being children of God rather than being mothers, finding time for self-care before we're drowning, asking for help when we need it, and staying real about our struggles in our vocation. Grab some laundry to fold or a cup of tea and enjoy!
This post contains Amazon affiliate links.
Kate's books:
Connect with Kate:
Come hang out with us!
You can listen to us on iTunes, and we'd love a quick rating or review. If you have an android device we're also on Stitcher. And as always, you can find all links, show notes, upcoming guests, and listen to all episodes at Fountains of Carrots.com.
This post contains Amazon affiliate links.