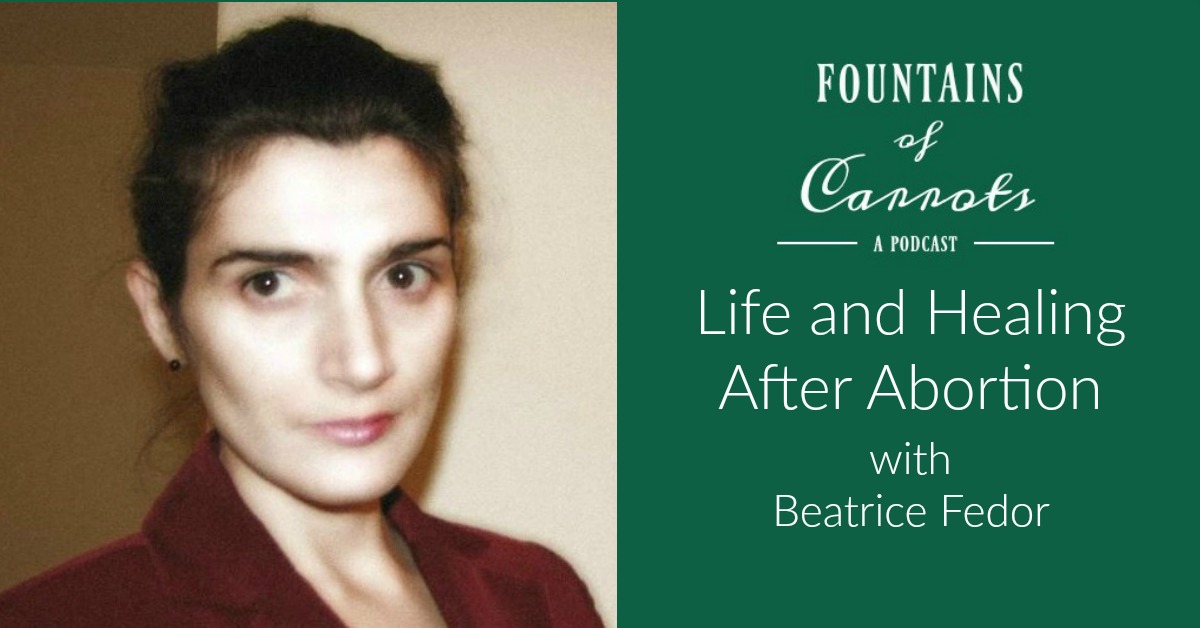 Podcast: Play in new window | Download
With March for Life happening just a couple of weeks ago, there's been lots of excitement about the pro-life movement and many discussions about abortion in Christian circles.  One of these important discussions is the trauma women experience when they've been through an abortion. And yet many women who regret their abortions and need healing for what they've been through feel like they can't talk about their experience–especially in religious circles. We've been really inspired by the story of Beatrice Fedor who bravely shares about the trauma of her experience with abortion and how she found healing when she discovered faith and sought help to process her grief.
Beatrice is a lovely French woman, Catholic convert, and pro-life advocate living in the American south with her husband and children. She vulnerably tells her story in this episode and offers beautiful insight and hope to other post-abortive women. Beatrice has great wisdom to share about resources that can help women heal from the trauma of their abortions.
This isn't an easy topic and we openly discuss the horror of abortion and the pain of losing children through abortion, so this might be an episode to listen to when the kids aren't in the room. But please know we tackled it thoughtfully and that the theme of this discussion is hope, forgiveness, and healing. If you have experienced abortion or want to be equipped to help a friend heal from trauma, we hope this episode will bless you and point you to resources that can offer hope and healing.
Books We Talked About in this Episode:
Forgiven and Set Free by Linda Cochran
Resources for Post-abortive women:
Silent No More Awareness Campaign (Beatrice's Story)
Connect with Beatrice:
And psst! Can you help us get to know you better and understand what our listeners want from the podcast? We put together a survey and it's super short. We so appreciate it if you could spend a couple of minutes filling it out for us! Complete the survey here.
Come hang out with us!
You can listen to us on iTunes, and we'd love a quick rating or review. If you have an android device we're also on Stitcher. And as always, you can find all links, show notes, upcoming guests, and listen to all episodes at Fountains of Carrots.com.