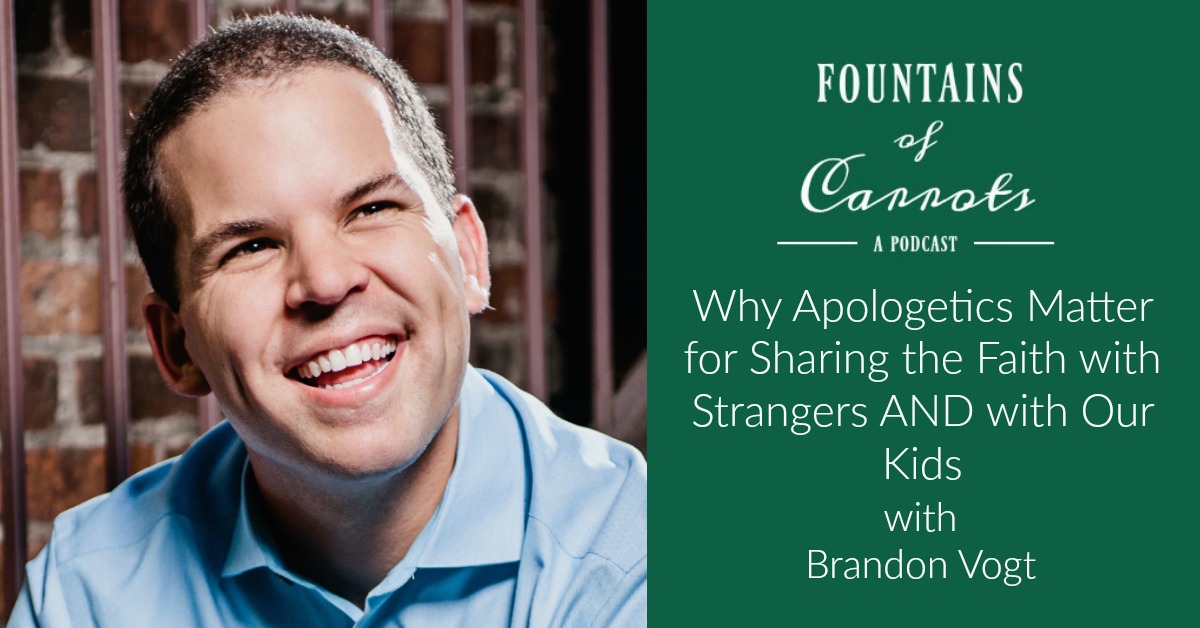 Podcast: Play in new window | Download
One of our favorite people to follow on social media is Brandon Vogt. He's an author, father of many adorable children, chicken coop builder extraordinaire, and content director for Bishop Barron's Word on Fire Catholic ministries. And he's passionate about reviving Catholic apologetics. So after receiving many questions in our FoC facebook group about how to deepen our understanding of the faith and know why we believe what we believe we knew Brandon was just the man to share on this important topic.
In this episode we talk about how knowledge about how to defend our faith became de-emphasized during the rise of ecumenism and how that failure to learn apologetics has contributed to the mass exodus of young people from the Church. Brandon gives advice for conversing with friends, family, and even strangers who have left the faith. We also discussed the very important task of teaching apologetics to our children and shared resource ideas for teaching ourselves apologetics and teaching our children.
Mentioned in this episode:
Brandon's other books:
Saints and Social Justice: A Guide to Changing the World
The Church and New Media: Blogging Converts, Online Activists, and Bishops Who Tweet
To connect with Brandon:
Come hang out with us!
You can listen to us on iTunes, and we'd love a quick rating or review. If you have an android device we're also on Stitcher. And as always, you can find all links, show notes, upcoming guests, and listen to all episodes at Fountains of Carrots.com.