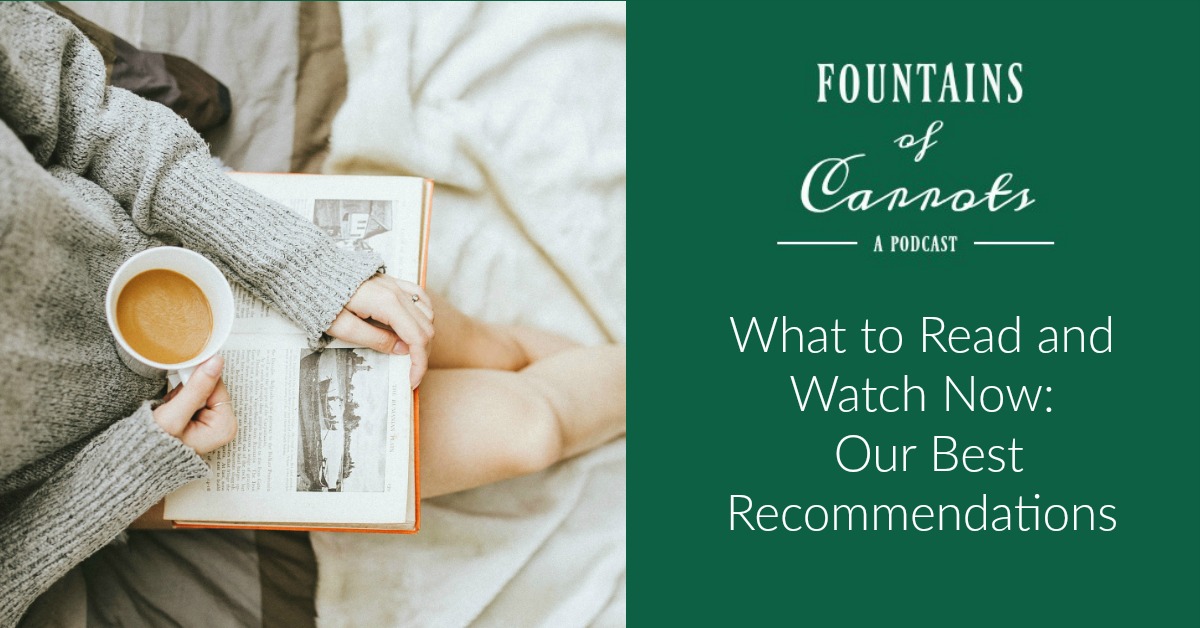 Podcast: Play in new window | Download
Today we're talking about some of our recent good reads and fantastic shows. Books and tv: two of our favorite things! For this episode we each picked three books and three shows that we loved and want to share with you. We cover everything from domestic spy thrillers to books by popes. So grab a cup of coffee and discover some great new reading material and binge watches!
Our Book Picks:
Need to Know by Karen Cleveland
Reading People by Anne Bogel
Jesus of Nazareth: The Infancy Narratives by Pope Benedict XVI
O Pioneers! by Willa Cather
The Glass Town Game by Catherynne Valente
The Sweetness at the Bottom of the Pie by Alan Bradley
Sourdough by Robin Sloan
Other Books We Talked About:
Dark Matter by Blake Crouch
Jesus of Nazareth: Holy Week: From the Entrance Into Jerusalem to the Resurrection by Pope Benedict XVI
Shadows on the Rock by Willa Cather
Mr. Penumbra's 24 Hour Bookstore by Robin Sloan
Our TV Show Picks:
Dickensian, Available on Amazon's Brit Box Channel
Somebody Feed Phil, Available exclusively on Netflix
Broadchurch, Available on Netflix
The Marvelous Mrs. Maisel, Available on Amazon Prime
The Good Place, First Season Available on Netflix
Other Shows We Talked About:
Anthony Bordain, Parts Unknown
This episode is sponsored by 40 Days to a Feminist Faith e-retreat by our friend Claire Swinarski of The Catholic Feminist Podcast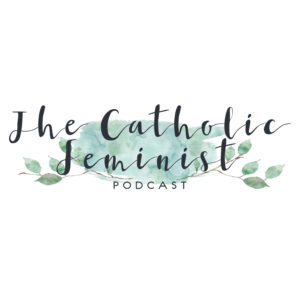 This opportunity is fantastic because you can grow deeper in your faith from your couch with a retreat that hundreds of women have gone through and said it was "life-changing", "amazing", and "just what I needed."  No travel time, no arranging childcare; it can be done from the comfort of your home.
40 Days to a Feminist Faith consists of a daily email–on alternating days, it will have a digital lesson on a feminist topic like contraception or rape culture, and on the in-between days, it will have a prayer reflection. You'll learn answers to questions like "Why is being pro-life a feminist position?" "How can I be a feminist, whether I'm a working woman, a college student, or a stay at home mom?" "Can nuns be feminists?" "How should Catholic women be responding to the #MeToo movement?" You also get access to the Catholic Feminist slack channel and commit to praying 20 minutes daily.
It's only $40–just a dollar a day . In today's crazy culture, the world needs more Catholic women that understand their womanhood and feel a passion for fighting for others.
Come hang out with us!
You can listen to us on iTunes, and we'd love a quick rating or review. If you have an android device we're also on Stitcher. And as always, you can find all links, show notes, upcoming guests, and listen to all episodes at Fountains of Carrots.com.