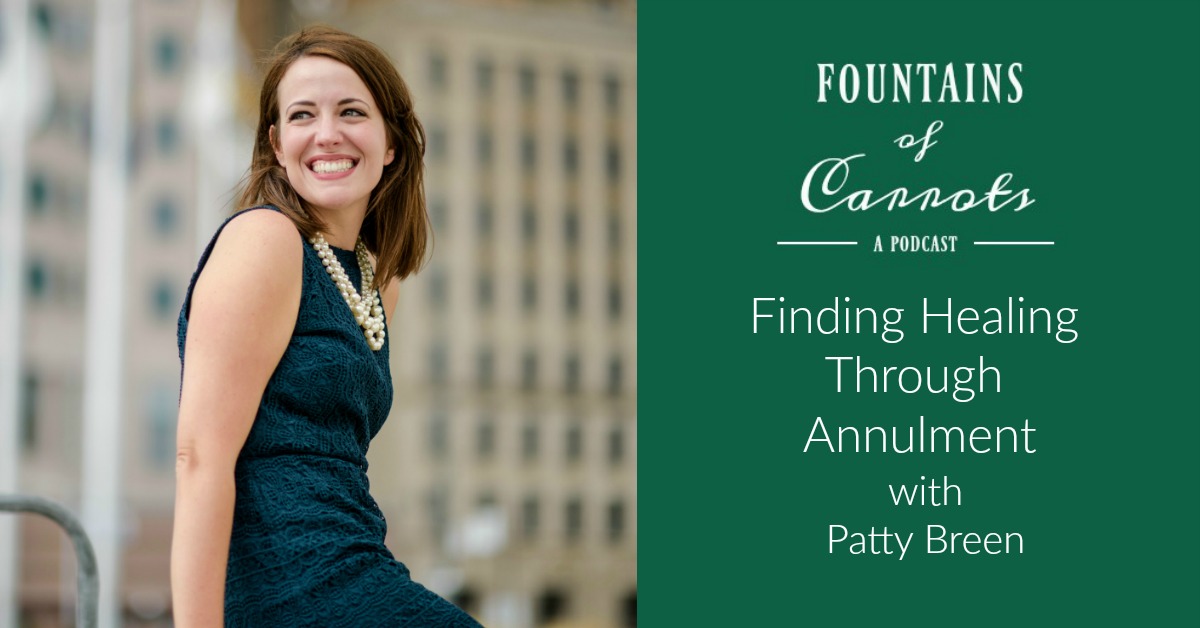 Podcast: Play in new window | Download
Divorce and annulment affect so many Catholic women (and men), but they're often topics that aren't discussed much in Catholic circles. And annulment is an incredibly misunderstood Church teaching (hint: it's not Catholic divorce!). We've been moved by Patty Breen's story of her experience of seeking an annulment and we knew that she was just the right person to speak on this topic. But Patty's expertise on annulments goes beyond personal experience. Helping couples who are seeking annulments is part of her job as a pastoral associate at her parish!
Patty works as a pastoral associate for a Catholic parish in Michigan,  is a runner, and writes for the Catholic women's ministry Blessed Is She. In this episode we talk with her about her story of discovering her spouse's addiction problems and the difficult work of trying to save her marriage as well as the discernment she went through to make the decision to end the marriage. We also discuss how the annulment process can be very healing for those walking through it, what to expect when seeking an annulment, how to be a good friend when someone you care about is in the annulment process, and more!
We hope that shedding some light on annulment helps women in difficult situations feel less alone. So grab a cup of coffee or tea and enjoy the conversation!
Links we discussed:
God hates divorce. But God doesn't hate divorced people: Patty's piece for America Magazine
Our episode discussing pornography and it's effect on women with Matt Fradd. 
To connect with Patty:
Our Sponsor: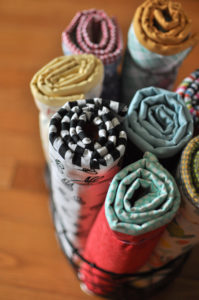 Over West Quilting + Design is an online quilt shop, operated by Gillian Kantor. A wife and mom to five, almost six, Gillian loves designing sweet and simple quilted pieces for the home.
Her Etsy shop features pillows, sleeping bags for dolls or stuffies, lap quilts, and baby blankets. Her newest line includes custom Saint pillows, featuring your favourite Saint, and the Rosary quilt, which has a picture of our Lady, as well as a pocket right in the quilt to hold your rosary or Saint card or small special memento.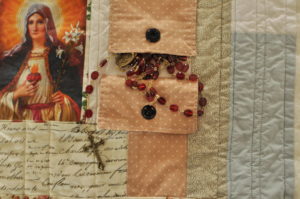 You can find Over West Quilting + Design on Etsy and see her new products on Instagram at @overwestquilting. To contact Gillian by email, send your message to overwestquilting@gmail.com
All Fountains of Carrots listeners can use code FOC10 to receive 10% off their purchase!
Come hang out with us!
You can listen to us on iTunes, and we'd love a quick rating or review. If you have an android device we're also on Stitcher. And as always, you can find all links, show notes, upcoming guests, and listen to all episodes at Fountains of Carrots.com.