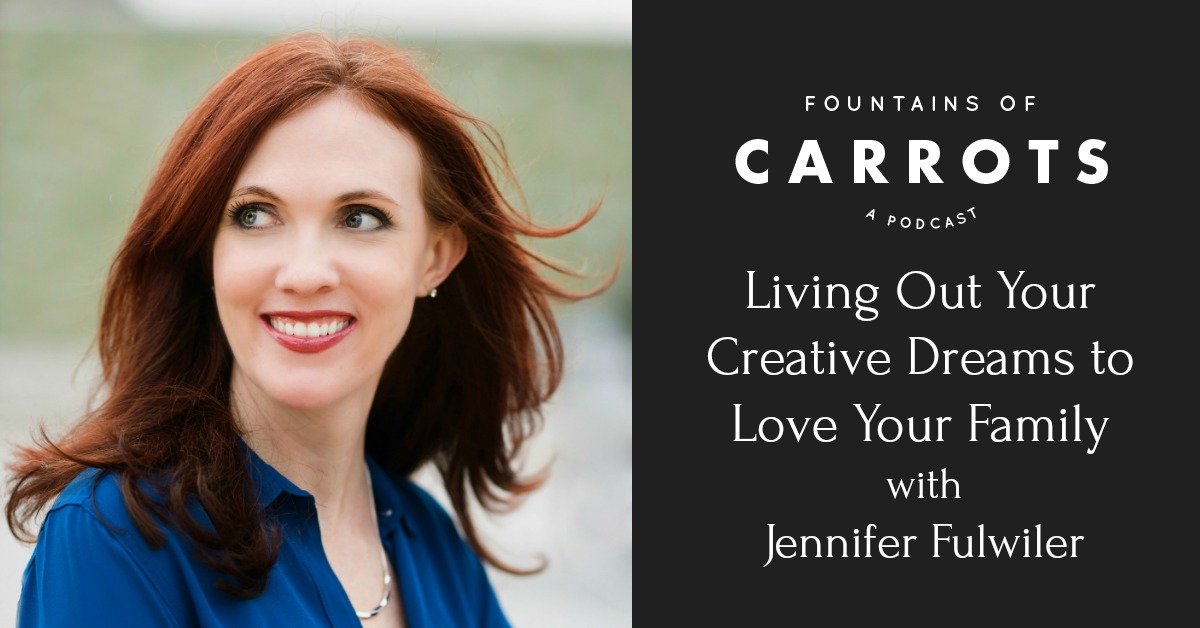 Podcast: Play in new window | Download
Can women "have it all" when it comes to creative fulfillment and nurturing their families? Jennifer Fulwiler says "yes," but redefines what it means to "have it all" in her new (fantastic!) memoir about pursuing her passion to write in the midst of having 6 babies in 8 years. We have wanted to have Jen on the podcast for ages and this topic is so dear to our hearts (and it's why we spend time producing a podcast even though we have 8 kids and one on the way between us).
Our creative pursuits matter. God wired us all with certain passions and talents. But how do we nurture these talents without sacrificing our family's wellbeing? That's what this episode is all about: saying yes to live-giving creativity that empowers us to serve faithfully, and saying no to "mom guilt" for structuring our lives differently from other families.
You probably already know her, but for the two of you who don't, Jennifer Fulwiler is a best-selling author, radio show host on SiriusXM The Catholic Channel, speaker, and force of nature. Her whole family of 8 is currently traveling up the eastern seaboard to promote her new book, One Beautiful Dream that releases TODAY!
Whether you're married, a parent, or single, Jen's insights in this episode about the Christian call to serve and how pursuing the dreams God gives us helps us live out that calling are for you. So grab your running shoes and headphones or (if you're like us) grab a cup of coffee or tea and enjoy this engaging conversation!
Jen's books: (links to Amazon are affiliate links)
Links we discussed:
'I regret having children': Macleans
And Haley's reflection on the article above: Is this why some women regret motherhood?
To connect with Jen:
Come hang out with us!
Haven't joined in on the fun with 3,000+ other FoC listeners in our facebook group? It's your direct line to some fantastic folks who also care about faith, culture, books, and whatever our current masterpiece theatre craze might be! Join in with the link below.
You can listen to us on iTunes, and we'd love a quick rating or review. If you have an android device we're also on Stitcher. And as always, you can find all links, show notes, upcoming guests, and listen to all episodes at Fountains of Carrots.com.