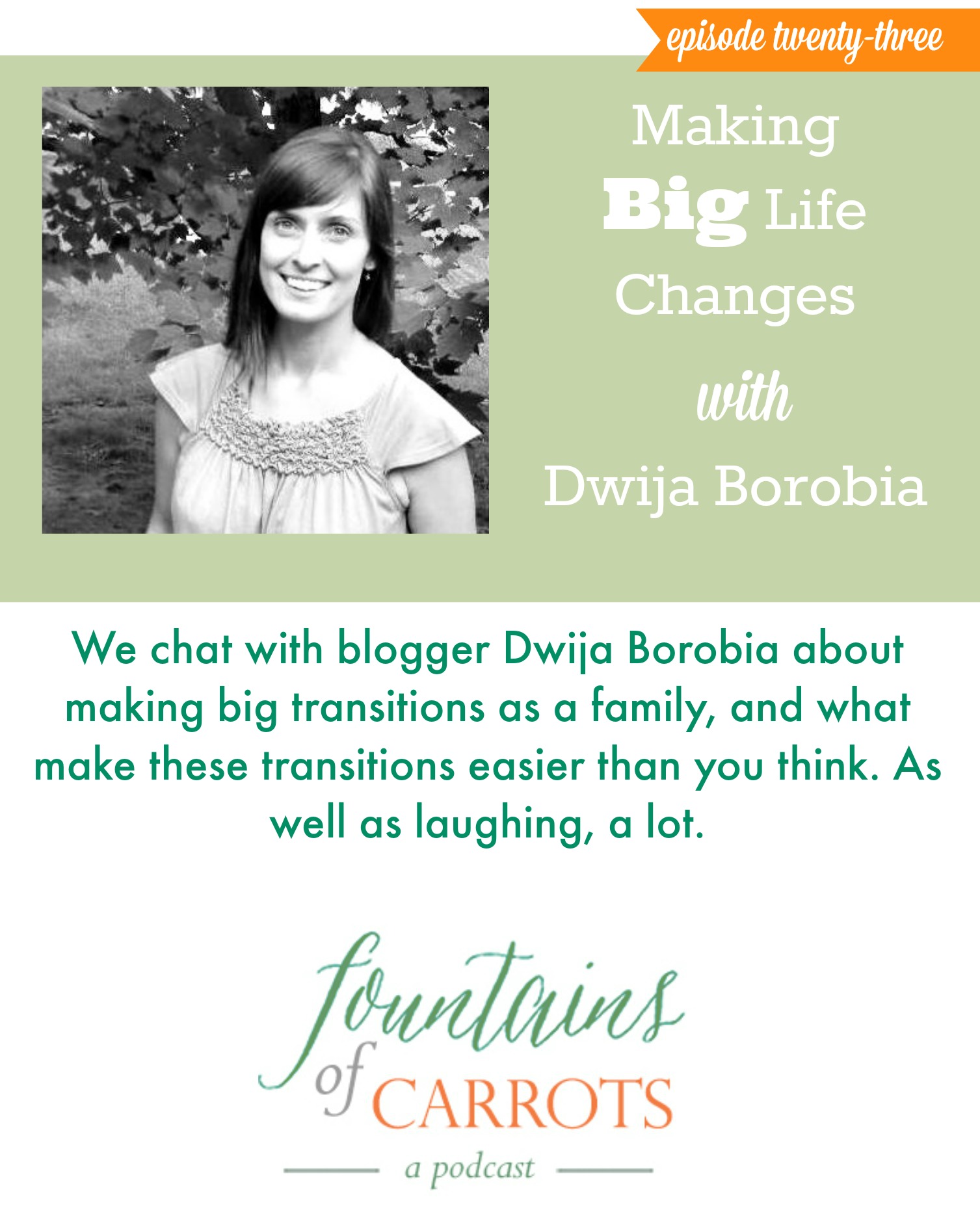 Podcast: Play in new window | Download
We knew talking to one of our favorite bloggers, Dwija Borobia of House Unseen, Life Unscripted, was going to be a blast but we just couldn't stop laughing in this episode!
Pour a cup of tea and enjoy the lovely Dwija share about her conversion, life as a homeschooling mama, having a large family, and the Borobia's adventurous move from California to Michigan after buying a house on the internet, sight unseen. We also talk about making big, life changing transitions with lots of kids, faith, and hard work.
Things we mentioned today:
Cari Donaldson of Clan Donaldson, who just moved to a little homestead of her own.
Dwija's remodel before and afters.
Haley's recent post on first time motherhood.
To connect with Dwija:
You can listen to us on iTunes, and we'd love a quick rating or review. If you have an android device we're also on Stitcher. And as always, you can find all links, show notes, upcoming guests, and listen to all episodes at Fountains of Carrots.com.