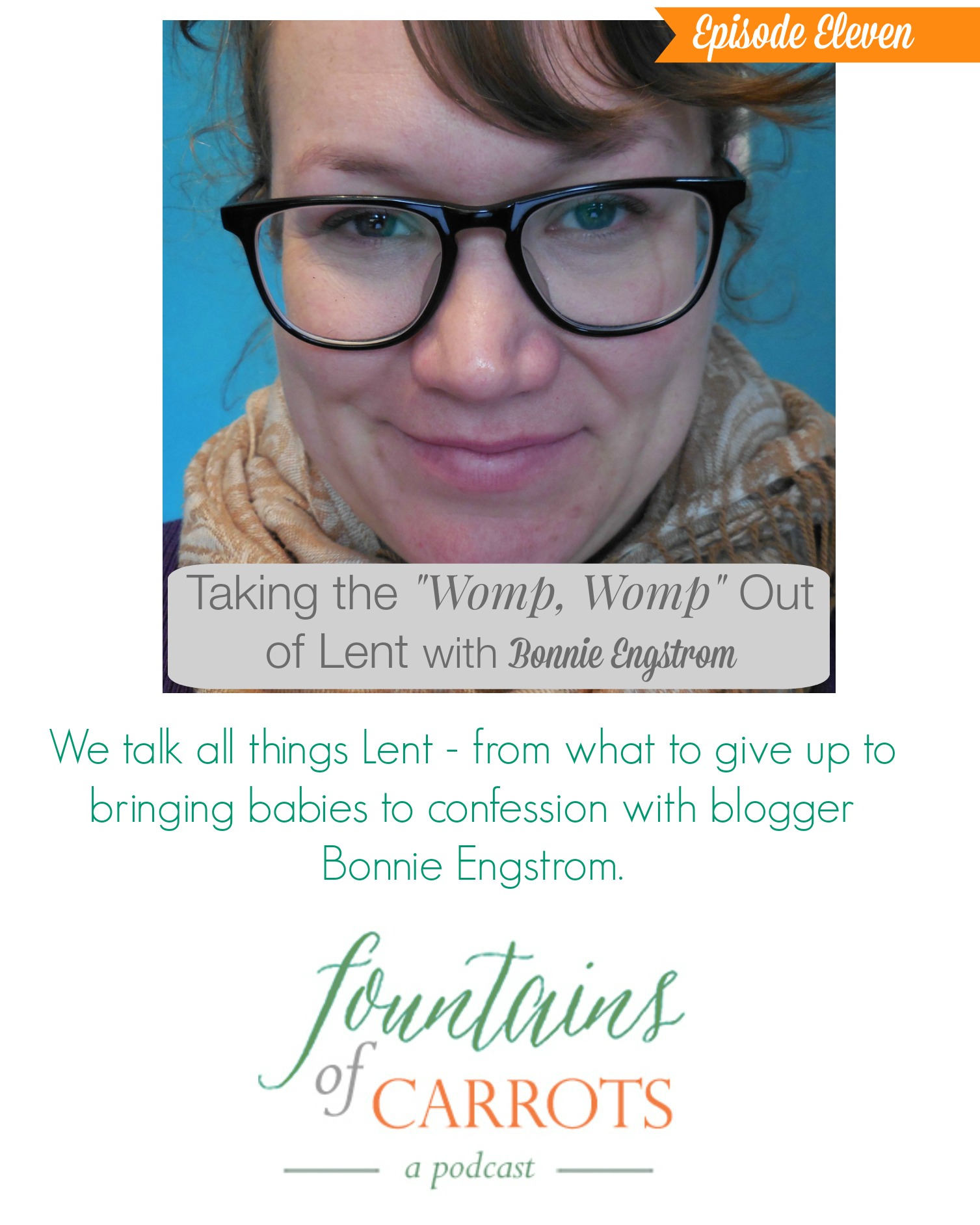 Podcast: Play in new window | Download
We're talking all things Lent today with our good friend Bonnie Engstrom, blogger at A Knotted Life. We talk about how we approach lent in general, simple ways to help our young kids learn about Lent, how to focus a bit more on prayer as a family, as well as fitting in confession when the kids should be in bed.
We cover a lot of ground while laughing a lot so we think this will help ease any Lent-stress you may be feeling as Ash Wednesday looms around the corner.
Some things we mentioned in today's episode:
40 Bags in 40 Days Decluttering Challenge at White House Black Shutters
Printable Lenten Calendar for Kids from Catholic Icing
Bonnie's post on making a Stations of the Cross Box for kids
Bonnie's Knot Bad video on getting ready for Lent
Haley's post, Preparing for Lent
Haley's post, Bury the Alleluia
Christy's post on great books to read for Lent
Lent and Easter Wisdom from G.K. Chesterton: Daily Scripture and Prayers Together With G. K. Chesterton's Own Words (Lent & Easter Wisdom)
Life of Christ
 by Fulton Sheen
You can find Bonnie:
You can listen to us on iTunes, and we'd love a quick rating or review. If you have an android device we're also on Stitcher. And as always, you can find all links, show notes, upcoming guests, and listen to all episodes at Fountains of Carrots.com
This episode is brought to you by Holy Heroes.
And be sure to check out the fantastic Lent resources from this episode's sponsor: Holy Heroes!  You can find  CDs, children's books, coloring books, and the free Lenten Adventure and free Mass Prep at www.holyheroesfun.com.  And to get 10% off your purchase, just type in podcast10  into the coupon box at checkout to get your discount!
Coming next week: