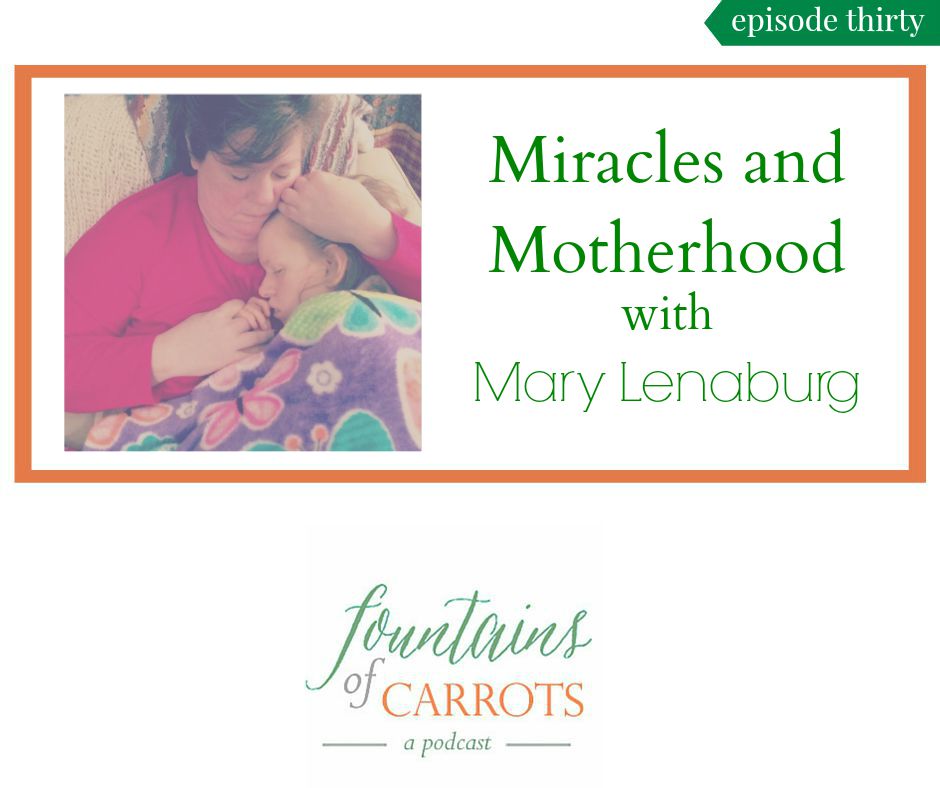 Podcast: Play in new window | Download
We are thrilled to be talking to the amazing Mary Lenaburg in this episode. Mary is the blogger behind Passionate Perserverance and she has an incredible story to share about her family's journey and her daughter, Courtney.
We have followed Mary for years and the way she shared the sorrows and joys of parenting a child with special needs has inspired us so much. Mary is also an engaging storyteller and we just know you're going to be moved by what she has to share.
We're publishing Part One of Mary's story this week, so check back next Tuesday for Part Two!
To connect with Mary:
You can listen to us on iTunes, and we'd love a quick rating or review. If you have an android device we're also on Stitcher. And as always, you can find all links, show notes, upcoming guests, and listen to all episodes at Fountains of Carrots.com.