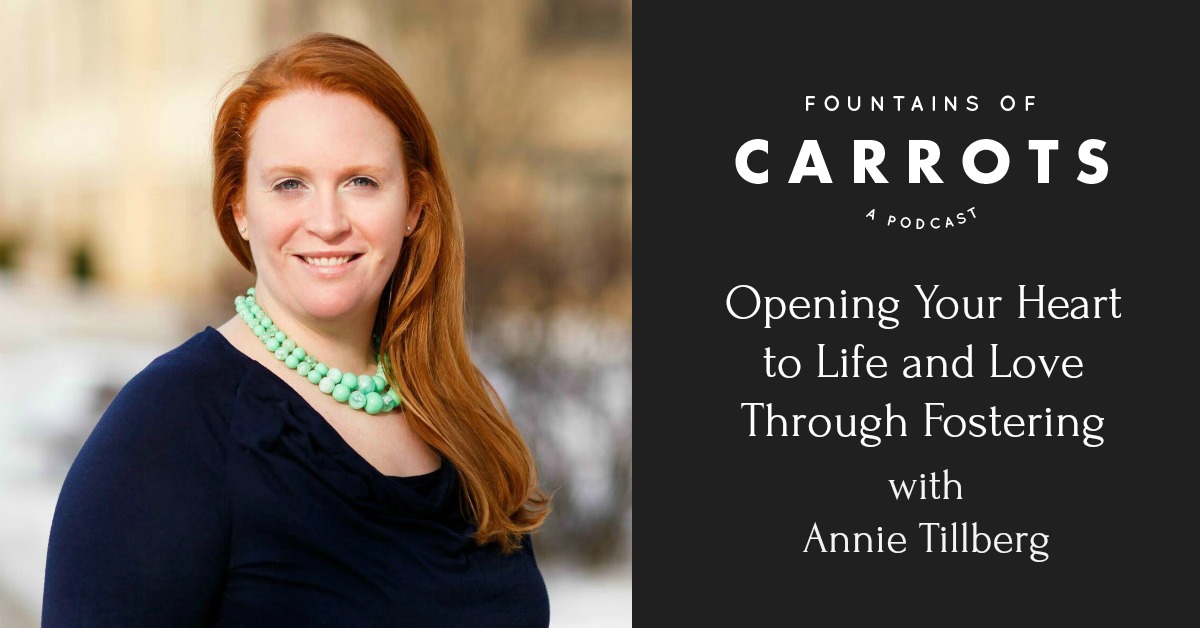 Podcast: Play in new window | Download
We've had it on our hearts to do an episode on foster care and we realized that Annie Tillberg was the perfect guest to share on the topic! Annie and her husband Dan have an amazing story about fostering–both beautiful and heartwrenching. Annie is a blogger and the biological mother of two beautiful girls on earth (and a baby on the way!) and is currently fostering a sweet baby girl as well.
In this episode we talk about the calling that all women have to motherhood and how that calling is not always to biological motherhood but sometimes to spiritual motherhood, adoption, or foster care. You will learn so much about the practical side of how foster parenting works and the goals of foster care (hint: it's not typically to adopt the child in your care) as well as the discernment process that the Tillbergs went through in their journey of choosing to become foster parents. We also touch on the sacrificial nature of foster parenting and how it can be a living out of the pro-life message. So grab a cup of tea (and maybe a box of kleenex) and enjoy the conversation!
To connect with Annie:
Come hang out with us!
Haven't joined in on the fun with 3,000+ other FoC listeners in our facebook group? It's your direct line to some fantastic folks who also care about faith, culture, books, and whatever our current masterpiece theatre craze might be! Join in with the link below.
You can listen to us on iTunes, and we'd love a quick rating or review. If you have an android device we're also on Stitcher. And as always, you can find all links, show notes, upcoming guests, and listen to all episodes at Fountains of Carrots.com.