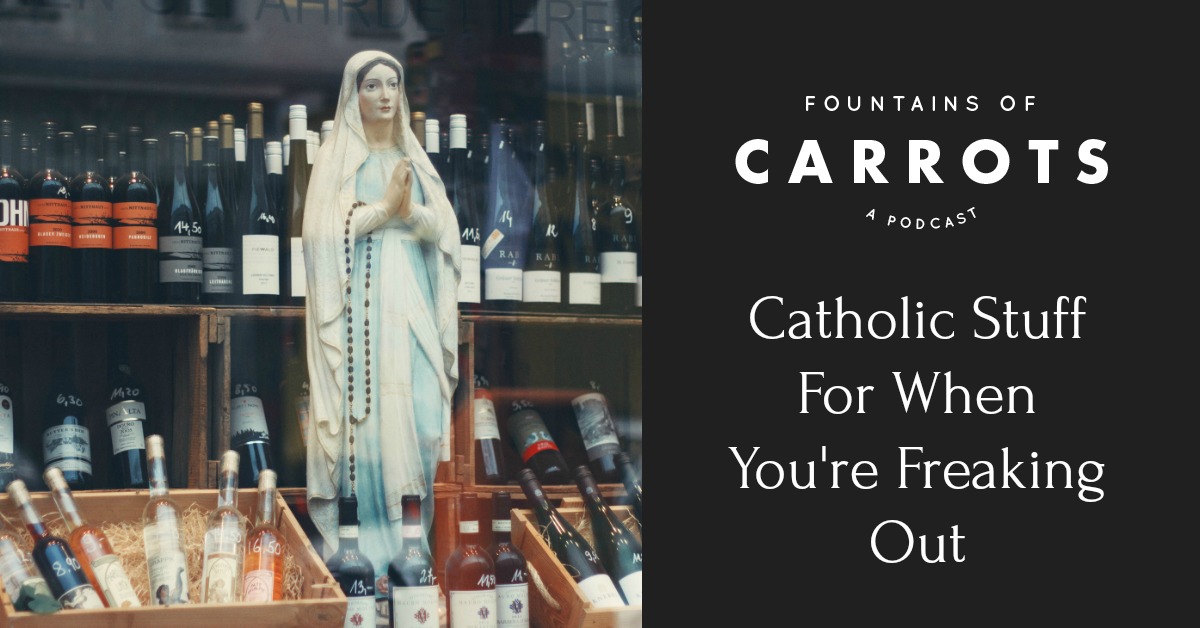 Podcast: Play in new window | Download
It's just Christy and Haley on today's episode before we take our summer break (as Haley stares down the last few days of her pregnancy!).  We chat about seasons or circumstances when we have felt helpless, how hard it is to know we're not in control, and how experiencing helplessness can be good for us spiritually if we turn to God in our distress. We also share about how sacraments and sacramentals can comfort us and remind us of God's love for us.
Then just for funsies we share what books and movies/shows we've been enjoying lately. So settle in, grab a cup of something COLD, and listen in!
This post contains Amazon affiliate links.
In this episode we talked about:
Somebody Feed Phil (On Netflix)
Book Girl by Sarah Clarkson
Mara, Daughter of the Nile by Eloise Jarvis McGraw
The Woman Who Was Chesterton by Nancy Carpentier Brown
The Americans (Amazon Prime)
Luke Cage (On Netflix)
Barchester Towers by Anthony Trollope
The Ensemble by Aja Gabel
The Way We Live Now (Amazon Prime)
Blood, Bones, and Butter by Gabrielle Hamilton
Haley's Book Discount Code
The book Haley has been working on for over a year with Ave Maria Press is available for pre-order!
You can gain Haley's undying loyalty by pre-ordering your copy of The Grace of Enough: Pursuing Less and Living More in a Throwaway Culture today! Pre-orders are crucial to getting Amazon and bookstores to stock a book, especially for new authors, so pretty please support your neighborhood podcasting writing mama. And if you order from her publisher, Ave Maria Press before August 31st you can get 20% off by using the code STEWART
Come hang out with us!
Haven't joined in on the fun with 3,500+ other FoC listeners in our facebook group? It's your direct line to some fantastic folks who also care about faith, culture, books, and whatever our current masterpiece theatre craze might be! Join in with the link below.
You can listen to us on iTunes, and we'd love a quick rating or review. If you have an android device we're also on Stitcher. And as always, you can find all links, show notes, upcoming guests, and listen to all episodes at Fountains of Carrots.com.