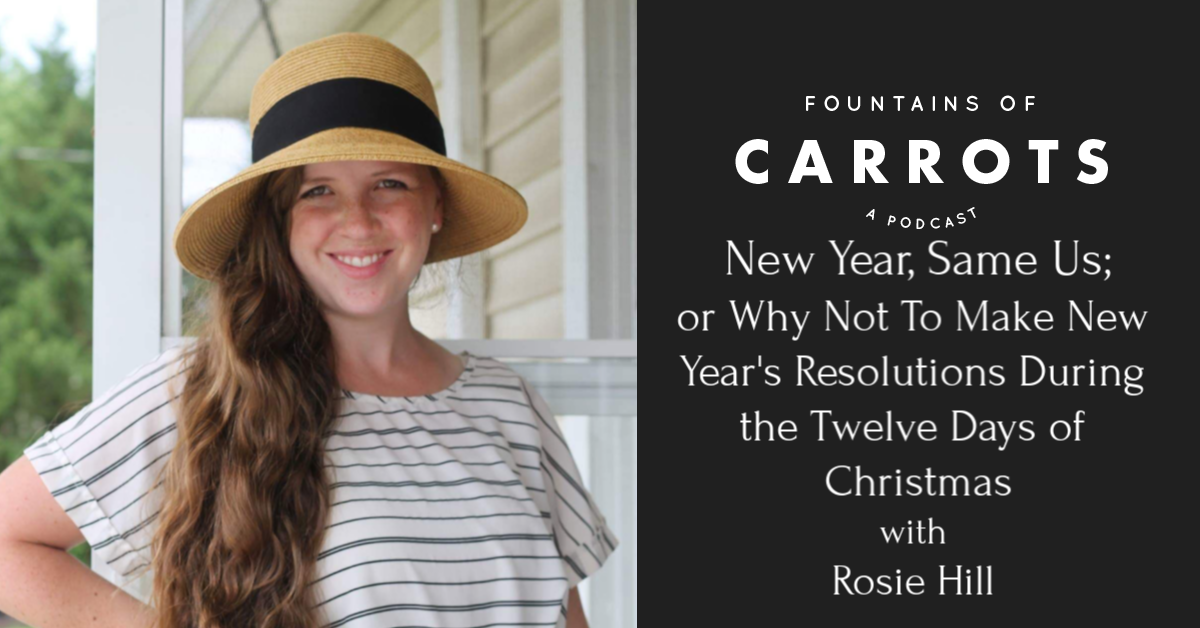 Podcast: Play in new window | Download
We've got a treat for you because in this first episode of 2019 we are chatting with the lovely Rosie Hill, homeschooling mom of six with one on the way, voice behind popular site A Blog for My Mom, homesteader, and generally fabulous and fun gal!
Rosie's family lives in a 19th century farmhouse an hour outside of Washington, DC so we had to talk about rural live versus urban life and which natural predators we are most worried will attack our kids (obviously). We also did some real talk about the twelve days of Christmas and how moms might not be feeling joyous due to all the work it takes to coordinate the holidays for their families.
And since we just entered a new year we discussed the whole idea of new year's resolutions/word of the year/goals and whether we do them, what worked for us in 2018, what never works for us, and some things we want to shoot for in 2019.
So grab a cup of tea (and somebody please help Christy with her lunch dilemma)!
Follow Rosie:
Patreon!
Do you love FoC and want to help us keep doing what we're doing (and more!)? Well, we have just the thing for you! Our Patreon is finally up and running so listeners can support the work we do.
Head on over to support the podcast as a patron and get access to special episodes available exclusively to patrons!
Come hang out with us!
Haven't joined in on the fun with 4,000 other FoC listeners in our facebook group? It's your direct line to some fantastic folks who also care about faith, culture, books, and whatever our current masterpiece theatre craze might be! Join in with the link below.
You can listen to us on iTunes, and we'd love a quick rating or review. If you have an android device we're also on Stitcher. And as always, you can find all links, show notes, upcoming guests, and listen to all episodes at Fountains of Carrots.com.