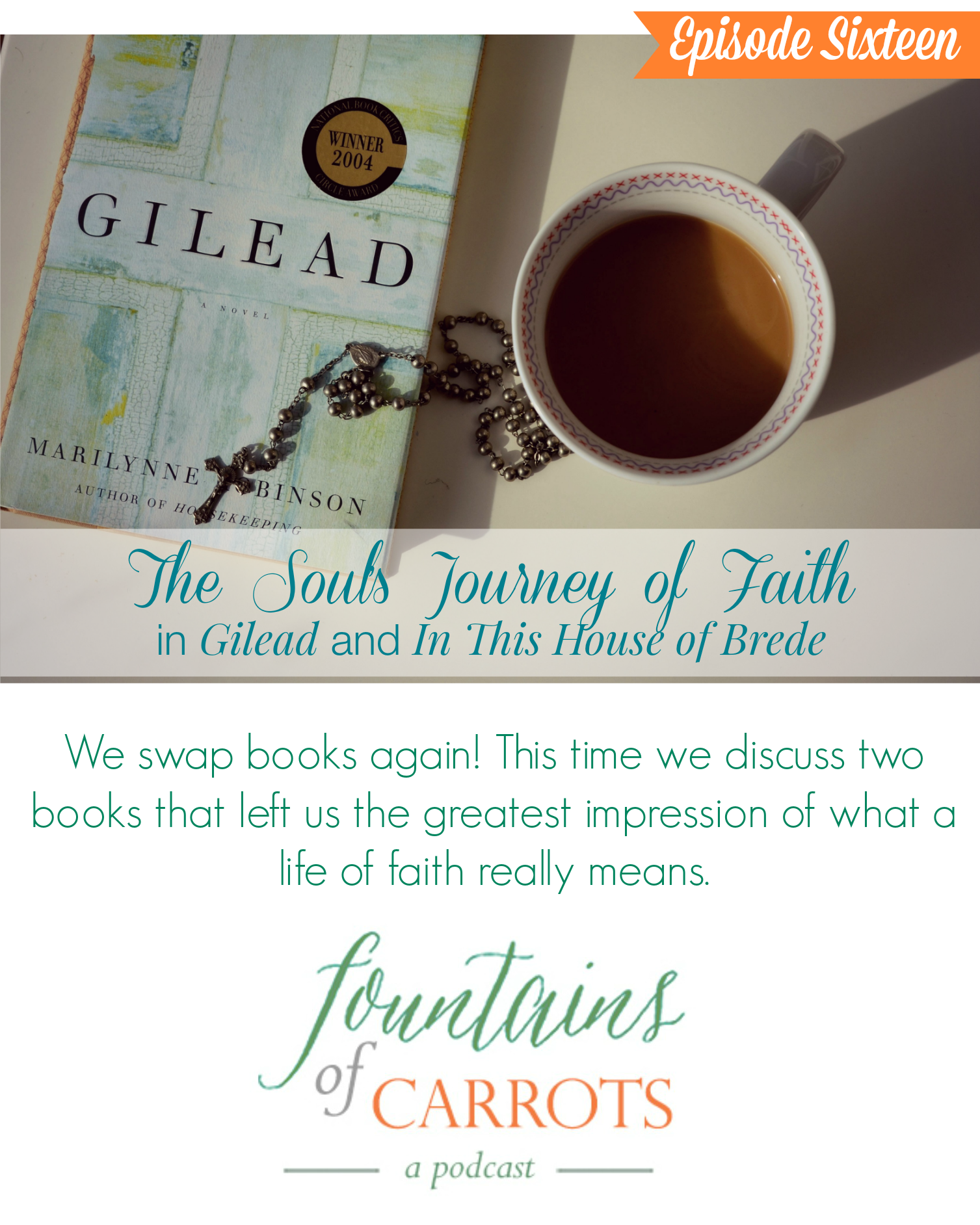 Podcast: Play in new window | Download
Today we're swapping more of our favourite books and discussing them together. This time we picked two books the other hadn't yet read that were focused on the life of faith: Gilead
by Marilynne Robinson and In This House of Brede 
by Rumer Gooden. Both books are beautiful examples of authentic, living faith and were rewarding to read and talk about.
We also talked about these other novels written by these two great authors:
Home
 by Marilynne Robinson
Lila
 by Marilynne Robinson.
Five for Sorrow, Ten for Joy by Rumer Godden.
Kingfishers Catch Fire
by Rumer Godden. (This is the title Christy completely forgot – but it's actually a pretty unforgettable story!)
Have you read these books? Did they touch your heart as well? We'd love to hear what you thought of them or any of the other books written by these great writers!
You can listen to us on iTunes, and we'd love a quick rating or review. If you have an android device we're also on Stitcher. And as always, you can find all links, show notes, upcoming guests, and listen to all episodes at Fountains of Carrots.com.
Coming next week: